To be a researcher and be informed that the Kennedy family is a top 13 llluminati family, is akin to being told a needle is in a haystack. Someone has estimated that there are 200,000 Kennedys in the United States and the 17th most populous surname of Ireland in 1890 and 16th most common today.
Fortunately, there is information that allows me to identify at least part of the Satanic Kennedys from the rest of the Kennedys. You will learn some of this later in the article.
KENNEDY TIES TO OTHER FAMILIES
Again the ties between various Illuminati families is very involved and a long unraveling process, similar to untying a Gordian knot, confronts the researcher. The Kennedy family abounds with marriages to names such as Anketells, Baileys, Booths, Buckleys, Collins, Hatfields, Humphreys, Freemans, James, Phelps, Reagans, Russells and Smiths.
The Kennedys that we will look closest at, are related to the Fitzpatricks, a powerful Irish family whose coat of arms has 3 fleur-de-lis with a dragon and a lion.
The Fitzpatricks may tie back to France and they may possibly be part of the Sang Royal (Sangraal–Sang Raal is the term used in the older manuscripts which can mean both Royal bloodline or Holy Grail).
Jackie Bouvier Kennedy Onassis, who married John F. Kennedy, was tied to the Auchinclosses via her sister's marriage into the Auchincloss family. The Auchinclosses are Scottish bloodline of the Illuminati.
ORIGINS OF THE KENNEDY FAMILY
There are several versions of how the Kennedys got started, but when one goes in and examines things, what turns out is that the origins of the Kennedys in Ireland are very clear. They are descendants of Brian Born (also known as Brian Caeneddi) and his nephew who spelled it Cinneide. The name thereafter was O'Kennedy. They originally were a Dalcassion sect, and were in the area near Killahoe, and Killokennedy parish is a reminder of that ancient fact.
The O'Briens and MacNamaras forced them into new territories where they became the Lords of Ormond, what is now north Tipperary. Most Kennedys in Ireland today are still found in that area. The Kennedys remained powerful into the 16th century. The Kennedy family divided up into 3 branches:
1. Don (brown)
2. Fionn (fair)
3. Rua (red)
THE SCOTTISH KENNEDYS
Around 1600 a Scottish branch of the Kennedys appeared. There are several stories as to how they got their name Kennedy, and it is possible that they were not from Ireland. However, interestingly, genealogists have ascertained that whether the various branches of the aristocratic Kennedys in Scotland and Ireland may have different origins (because the origins of the Scottish branch is unclear) it can be shown that they all subsequently intermarried and became related if they were not related to begin with.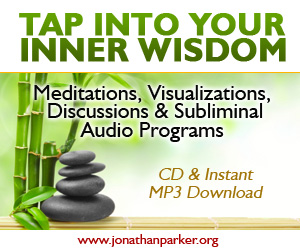 CLICK ON ABOVE GRAPHIC FOR MORE INFORMATION
BEGINNING AT THE BEGINNING
One of my first clues that the Kennedys had something to do with the Illuminati was the conspiracy book The Widow's Son – The Historical Illuminatus Chronicles by Robert Anton Wilson. Robert Anton Wilson and Robert Shea, authors of "Illuminatus!" are not Christians. On the contrary, they are regular participants in the central Ohio Starwood Festival for witches and pagans.
Robert Anton Wilson has publicly on a number of occasions explained that he is a gnostic and a great fan of Aleister Crowley. I picked up Wilson's book The Widow's Son in a Satanic/New Age bookstore. In both volume 2 (the teaser chapter at the end) and in volume 3 of The Historical Illuminatus Chronicles one is taught the significance of Brian Caeneddi, the first Kennedy, and how Brian Caeneddi's blood got into some very important royal bloodlines.
It is interesting that an informed man like Wilson, who spends time doing rituals with gnostics and witches, would declare that the Kennedy family is an important bloodline in connection with the Illuminati. How many people knew that Tip O'Neil, speaker of the house of representatives, was a descendant of the Kennedy clan? Wilson writes for New Agers and witches, not for Christians.
LIMITED EXPOSE
I personally believe it is just the way the occult works, they expose the facts for their own people, but in a way that will not be taken seriously by others. Wilson acts like a buffoon one minute and a serious conspiracy researcher the next, and he will act both ways all in one article or even on a single page of his books. When a person checks up on Wilson's facts, they usually hold true.
On my part the information about Brian Caennedi was astounding. I had to go as soon as possible to verify it from other sources, and it turns out Wilson was accurate about their genealogy and their importance in the Illuminati activities historically, etc..
JOHN FITZGERALD KENNEDY
If John F. Kennedy had not been assassinated and so much about his life examined and written about, a window allowing us to see the Kennedy Illuminati family may never have opened so wide. First, the assassination attracted attention. In recent years, the Illuminati have given permission to publishing houses to print exposes of JFK's sexual life, etc..
It is believed that this permission was given in an effort to deflect criticism of his assassination by allowing his reputation to be tarnished. (I hope my readers are beginning to realize that things are totally corrupt at the top, and that JFK was no different than so many others that have been and are today at the top of the political mess in this nation).
John F. Kennedy had a very active extra-marital sex life, and even after he was President in the White House. For those who don't think secrets can be kept by the elite, one only has to look at how John F. Kennedy was able to have sex with many women while President and to have frequent nude swim parties at the White House pool and the general public not know anything about it.
John F. Kennedy's lust for women was well known by the elite. Illuminatus McGeorge Bundy warned his friend JFK (while JFK was a Senator) that John's openness with women might get him into trouble with the public. John F. Kennedy was so open about his sexual habit, that at one party at the Mayflower Hotel in Washington DC, he openly had sex with one partner in front of the party, while his friend Senator Estes Kefauver did the same.
ANTON LAVEY
Then they swapped partners and began again in plain view. John F. Kennedy had many "one-night-stands" as the world calls them. These were merely women hustled up by his aides or the secret service or his friends like Frank Sinatra. But Kennedy also had long term relationships with some of the women he was sexually active with. It is those relationships which reveal so much about the hidden Satanic side of the KennedYs.
John F. Kennedy had three long term girlfriends, Marilyn Monroe, Jayne Mansfield, and Zsa Zsa Gabor, who were ALSO girlfriends of Anton LaVey, head of the Church of Satan. Jayne Mansfield was a high priestess of the Church of Satan and Marilyn Monroe was a participant in LaVey's satanic rituals before LaVey founded his Church of Satan. Both JFK and his brother Robert Kennedy had affairs going with Marilyn Monroe, and both visited her just prior to her mysterious death.
Zsa Zsa has been interested for years in the occult. (JFK also had relationships with other women connected with the Illuminati). Before we examine the significance of these three relationships of JFK's, and before we get into his liaisons with other women who were Illuminati connected, let's cover the relationship between Anton LaVey and the Illuminati.
California was very fertile soil for Satanism due to a host of factors. Two lesser known factors are that there were Haitian communities which practiced voodoo in California at the early part of this century. Also California became a haven for witches and Satanists fleeing from France, South America, Cuba and other places where their Satanic practices were not tolerated.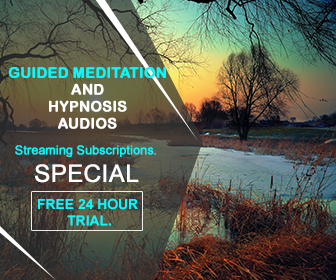 CLICK ON ABOVE GRAPHIC FOR MORE INFORMATION
MARILYN MONROE
Anton LaVey knew how to be a showman. He took Marilyn Monroe, helped her with her acting and with his connections helped her get a chance to act. John F. Kennedy had a long term relationship with Marilyn Monroe. When JFK was elected at the convention to be the Presidential candidate the Kennedys threw a party. The party was described as, "every delegate was provided by the Kennedy group with anything they wanted for their entertainment, including liquor and women sent to their room".
JFK spent the time at the convention and the next day afterwards 'making love' to Marilyn Monroe. After his acceptance speech, the whole group went over to his close friend Peter Lawfords for a skinny dipping party. Peter Lawford, Frank Sinatra and Sammy Davis, Jnr. were close friends to each other and to John F. Kennedy.
Sammy Davis, Jnr. became a member of the Church of Satan after LaVey started it. From the middle of 1955 to the end of 1959 JFK had a suite on the 8th floor of Washington's Mayflower Hotel set aside for his extramarital affairs.
JAYNE MANSFIELD
During the 1960's Jayne Mansfield and John F. Kennedy had their relationship. They met at places like Beverly Hills, Malibu, Palm Springs. JFK had several men who 'bearded' for him. That is they would act like the women JFK was to get, were their own date.
Judith Campbell Exner- Judith was Sinatra's girlfriend who he passed on as a favor. Judith worked for the Mafia, in particular she worked for Sam Giancana and John Roselli, who for some reason also both worked for the CIA. Exner ran letters between the Mafia and John F. Kennedy while he was President.
It is also known that JFK was in direct contact with Meyer Lansky and Joe Fishetti, two other Mafia chiefs, and that he benefit from money they passed on to him. This is no surprise because Jack's father had worked with the Mafia, Jack's entire life.
John F. Kennedy certainly could have been easily blackmailed by these groups. I haven't seen any indication that blackmail was even tried, so the only other conclusion, is that John F. Kennedy worked with the Satanists and the Mafia. In fact, the Mafia rigged several important counties in the election, like in Chicago, which tipped the scales in John winning the Presidency.
JOSEPH KENNEDY
Joseph Kennedy was John F. Kennedy's father. I learned that Joseph Kennedy was part of the Illuminati. He was a member of the Pilgrim Society (a 60 of the branch Illuminati). He also worked closely with the Mafia, and other Kingpins in the Illuminati.
Jack Kennedy got the reputation after Britain and the Germany began fighting in WWII, as being against the United States entering the war. Jack Kennedy held the prestigious job of being the U.S. ambassador to Great Britain at the time.
The fact that Jack Kennedy was given such an extremely vital position shows that the Kennedy family is important within the Illuminati. At that point in time, it was important who the U.S. had as ambassador. After the war began, and both countries had martial law, and extensive military communications, the ambassador was really not quite so critical in his role.
One of the men who worked at the embassy for the Americans was an American, Tyler Gatewood Kent, a career officer in the U.S. Consular service. Tyler Kent believed in a world conspiracy before he began working in the code room. While he worked there he was astonished that Roosevelt was secretly involving the United States in WWII and lying to the American public.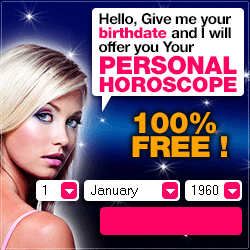 CLICK ON ABOVE GRAPHIC FOR MORE INFORMATION
REVISTING THE KENNEDY FAMILY
So far I have only exposed a small part of the Illuminati Kennedy.. As might be expected of any "good" illuminati family, the Kennedy. are connected to drugs, to the Monarch program, to "death" euthanasia programs, to the British monarchy, and to the various organized crimes group., mafias etc.
One aspect is the connection of the Illuminati Kennedys to the drug trade, and another is their connection to "death" care and the Knights of Malta.
After W.W. I, Joseph Kennedy worked for Galen Stone, who was a partner in the prominent firm of Hayden Stone & Co. Hayden, Stone & Co. had ties to the Rothschilds. In order to gain respectability Joe married into the Fitzgerald family. This is a common Illuminati tactic. It seems many of the Illuminati men, look for a wife who will gain them respectability.
BRONFMANS
One other business pardner of Kennedy was the Bronfmans, who are powerful Illuminati figures in Canada. Kennedy was in business with Newark's Reinfield Syndicate of which the Bronfman's owned 50%.
After Joe Kennedy became the Amer. Ambassador to Britain, we can catch a glimpse of how powerful the Illuminati are. The British Royal Family at the request of Joseph Kennedy put on their full royal regalia for the Kennedy family.
Perhaps one of the items that best shows the hidden power behind Kennedy is his daughter's marriage to William Cavendish and Joseph Kennedy's comments about it.
Kathleen married the Duke of Devonshire, which was a very prestigious position within the British nobility. Dukes are second only to the monarchy. Joseph Kennedy was often heard saying.
"If Kathleen and her husband were living, I'd be the father of the Duchess of Devonshire (first Lady-in-Waiting to the Queen) and the father-in-law of the head of all the Masons in the world." Joseph Kennedy was in the British branch of the Knights of Malta which is called the Order of St. John.
FITZGERALDS
In the chapter The Founding Family we learn about PJ Kennedy who was JFK's grandfather. He dropped out of grammar school, but by the age of 25 he somehow had ownership of a saloon and a liquor business. Later, he sold his liquor interests and went into banking. He also went into politics and via corruption was a successful politician. He won elections by hiring men to vote repeatedly for him.
Joe Kennedy remembered 2 Ward heelers proudly telling Joe Kennedy's father who was on the election commission, "Pat, we voted 128 times today." Joe, PJ's son, married Rose Fitzgerald.
Rose got her education in the Catholic Sacred Heart Convent which she completed a month before her 20th birthday. Her father was removed from the House of Representatives after voting fraud was uncovered. Joe was acquainted with Roosevelt when FDR was only an Ass. Secretary of the Navy.
Various gangsters reported that during prohibition they had smuggled illegal liquor into the U.S. with Joe Kennedy. Joe worked with David Sarnoff and his Radio Corp. of America. Joe had an extremely varied sexual life; he had affairs with countless women, and his son JFK followed in his footsteps.
CONTROLLED PRESS
There are not many critical thinkers in this nation. There are a great many intelligent people, but not a great many critical thinkers. A conspiracy of great magnitude has had this nation in its grips since the nation was founded, and the controlled press has managed to prevent the general population from finding this conspiracy out. The Kennedy Family has played a role in that conspiracy.
JFK gave his life to that conspiracy. The assassination of JFK is one of the best ways to introduce Americans to the conspiracy. Ralph Epperson who gives talks and slideshows about the NWO to groups, likes to use the Kennedy Assassination as a method to get people to realize that there is a NWO conspiracy. Interestingly, Ralph Epperson, had as a companion for a while without knowing it, an active Monarch slave who helped him give presentations.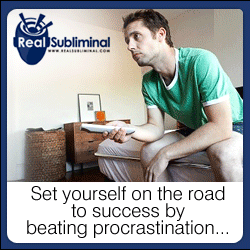 CLICK ON ABOVE GRAPHIC FOR MORE INFORMATION
Main Reference :- https://www.cia.gov/library/abbottabad-compound/
FC/FC2F5371043C48FDD95AEDE7B8A49624_Springmeier.-.Bloodlines.of.the.Illuminati.R.pdf
Check out more about Fritz Springmeier – Bloodlines of Illuminati (this link will open a new tab) :-
EXCLUSIVE PRODUCTS
Well-Being & CBD Oil – Curated Presentation
Shopping & Clothing – Curated Presentation
Accessories – Curated Presentation
Art & Photography – Curated Presentation
Games & Toys – Curated Presentation
Travel – Curated Presentation
Music – Curated Presentation
Family – Curated Presentation
Health – Curated Presentation
STEM Related – Curated Presentation
Automotive & Military – Curated Presentation
Sports & Fitness – Curated Presentation
Books, Media & Jobs – Curated Presentation
Gourmet, Food & Drink – Curated Presentation
Home, Garden & Real Estate – Curated Presentation

CLICK ON ABOVE GRAPHIC FOR MORE INFORMATION

CLICK ON ABOVE GRAPHIC FOR MORE INFORMATION
SOME OF THIS STUFF IS AFFILIATE RELATED, AND IF YOU BUY SOMETHING FROM THESE LINKS, I MAY EARN MONEY