Continued from the Disney – The Greatest Deception Of All Time article.
Walt Disney Records is the largest children's record label in the world. Disney through their movies, books, toys, records, etc. has made a tremendous impact on the children of the world. Their movie Return from Witches Mountain was one of the most powerful witchcraft promotions ever made. Ducktails, which has deliberate Monarch mind-control triggers written into the script, is also broadcast in Poland and the former USSR.
From the time of the Roman Empire (at least, if not before) the oligarchical leadership, who have been in control of both the Mystery Religions and European aristocracy, have known about BREAD & CIRCUS. Bread and Circus refers to the concept that IF the masses of people are given entertainment and food staples, THEN they are easy to control. Walt Disney movies have played a key role in providing entertainment for the masses to insure Illuminati control.
Walt Disney's friend the Masonic prophet H.G. Wells in his book A Modem Utopia that there would be lots of shows in the New World Order. The World Future Society in a book review in their publication Future Survey Annual, 1993, describes Disney: "Control of commodities [such as entertainment] and access to commodities translates into control over people. 'The postmodern US is a massive rush of disconnected commodities, each seeking a moment of our attention."
The world of commodities is our soma, and entertainment is the current form of public discourse. Walt Disney World, spread over 27,400 acres of central Florida swamp and scrub forest, 'is the most ideologically important piece of land in the U.S.' What goes on here is the quintessence of the American way. It is visited by over 30 million people a year–not only the major middle-class pilgrimage center in the US, but by far the most important entertainment center in the world.
DISNEY – BEHIND THE "OZ" CURTAIN
It is clearly Oz, utopia as a marketing device." Two Disney brothers Walt (Walter Elias) and Roy Oliver Disney have been at the center of the creation of amusement parks and popular Disney films. In more recent times, two other men, Eisner and Katzenberg have been notable at Disney. Eisner & Katzenberg, as well as others will be discussed later. One of Disney's directors, Victor Salva, was convicted of molesting a boy and filming one of the sexual molestations.
Recently Disney Director Salva produced the Disney movie "Powder". (Victor Salva's sexual molestation conviction was covered by newspaper articles such as Robert W. Welkos of the LA Times, in newspapers such as The Oregonian, Weds. Oct. 25, 1995, A sect.) The impact of the Disney brothers is monumental. Mickey Mouse t-shirts can be seen being worn by natives all over the world.
Disney World and Disneyland are the quest for a large segment of humanity, who often esteem these amusement parks as the highlight of their life. What is highly esteemed among men, is an abomination to God according to the Word of God. The Bible arbitrarily makes this claim, but sadly, research by this author over the years proves that a close examination of Disney & mankind's esteem for "Disney" things does vindicate the Biblical expectation.
In other words, as readers of this article will find out, behind the appearance of wholesomeness of the Disney brothers and their creations lays abominations, some of the most grotesque aspects of generational occultism the world has ever seen. Disney's Magic Kingdom has become an American Institution that impacts people all over the world from the cradle to the grave.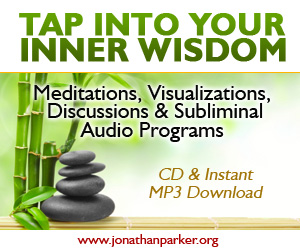 CLICK ON ABOVE GRAPHIC FOR MORE INFORMATION
WHO WAS WALT DISNEY
In the large book The Art of Walt Disney from Mickey Mouse to the Magic Kingdom by Christopher Finch, an interesting and revealing statement is made: "By definition, public figures are known to everyone; yet, even after talking with some of Disney's closest associates, it is impossible to escape the conclusion that nobody really knew him. Always there was some aspect of his personality that was just out of reach."
Those who got to know Walt too closely make complaints such as he was "self-satisfied, intractable, and arrogant." He could bring his artists to tears or anger in a matter of seconds. Finch is not the only author who has tried to warn his readers that the public's image of Walt Disney was just that, only a false image.
Mosley also writes in his biography of Walt Disney, "Since Disney is regarded by millions of people, particularly in the United States, as perhaps this century's most brilliantly successful creator of screen animation, I think I should make one thing clear right away. I share the general admiration of a man whose cinematic achievements were always so happily inspired and inspiriting. But, and this is where I differ from uncritical idolaters, I have to know all the facts, no matter how unpalatable, as well as the romantic myths about any great man or woman I admire.
Many of the myths that have been created by his publicists about Walt Disney are unpalatable, unbelievable, and unsatisfactory because so much of the real Walt Disney has been deliberately concealed.. .Walt Disney…had grave flaws in his character." Years ago, an Illuminati Grand Master and programmer stated, "If the world only had the eyes to see the fibers which lay under the surface of Walt Disney's image, they'd tar and feather him, and drag him through the streets. If only they knew what Disney's primary goal is."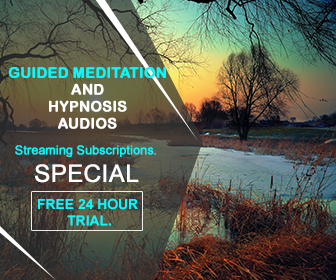 CLICK ON ABOVE GRAPHIC FOR MORE INFORMATION
PERSONAL DETAILS
Walt had black hair with a black mustache, bright quick eyes and about 6 foot tall. He used his own facial features to clue artists on how to draw Mickey Mouse's features. He liked specially rolled brown cigarettes which he smoked up to 70 a day. He picked up the smoking habit in the army. He loved expensive Scotch Whiskey, red sunsets, and horses. He had a vacation home in Palm Springs, CA, called the Smoke Tree Ranch.
He often wore the Ranch's letter STR emblazoned on his necktie. He played lots of golf with Bob Hope and Ed Sullivan at the ST Ranch. His main home was an estate in Holmby Hills. The Holmby Hills estate was located in a plush area where lots of rich show-business families lived. It was located between Bel-Air (an occult word for Satan) & Beverly Hills. Walt spent many of his nights at the Disney Studios and later he had his own private quarters at the center of Disneyland.
He had reoccurring bouts of insomnia. (For his nerves and insomnia he'd take alcohol and tranquilizers.) He'd go weeks on end without stepping foot on the Holmby Hills estate and seeing his family. The main topic at the studio by the staff during different time periods was Walt's bizarre behavior– he would not be available until late afternoon, when he would emerge from the studio's subterranean maze of tunnels, where supposedly he was "chatting with the maintenance engineers" everyday.
The value of his estate when he died was 35 million dollars of which Lillian his wife inherited half. In his later years, when Disney took a vacation he went to Paris for 3 weeks, and 3 weeks at the Hotel du Cap, in Antibes, and then cruised on Fritz Loew's yacht with Ron and Diane Disney. In England, Walt spent time with the British Royal family and met privately with masonic prophet H.G. Wells.
In Rome, Walt visited privately with the Pope and the dictator Mussolini. In 1966, Walt Disney died. Prior to his death he had investigated cryogenesis being frozen, and it is believed by some that his body is frozen somewhere in California, while others claim he was cremated.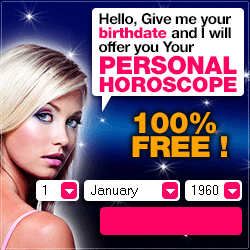 CLICK ON ABOVE GRAPHIC FOR MORE INFORMATION
MICKEY MOUSE
According to one source, the inspiration for Walt to create Mickey Mouse came when he was unemployed and saw a mouse in the gutter. There are a few stories as to where the idea came from. Ub Iwerks claimed he thought Mickey up at an animator's meeting in Hollywood. Walt once said, "There is a lot of the Mouse in me." In fact, Iwerks told Walt that Mickey Mouse "looks exactly like you, same nose, same face, same whiskers, same gestures and expressions. All he needs now is your voice".
Walt often did serve as Mickey's voice. Walt Disney told Ward Kimball "Quite frankly, I prefer animals to people". Walt was usually the voice behind Mickey Mouse, (though he wasn't the artist). His mother was chilly about the work Walt did. Around 1940, after much pleading, he finally got her to watch Mickey Mouse. His un-supportive mother told him she didn't like Mickey Mouse's voice, to which he told her it was his, and she responded by saying he had a horrible voice.
The "cold towel" she threw on Mickey Mouse convinced Walt to quit making Mickey Mouse cartoons. The very next Mickey Mouse full-length feature cartoon, Fantasia, had Mickey mostly silent. Walt's idea for The Sorcerer's Apprentice was based on some of his own ideas. Walt had had the dream which was used for Mickey Mouse in The Sorcerer's Apprentice of having "complete control of the earth and the elements".
As a programming device, Mickey Mouse works well because it plays on the subconscious genetically transmitted fear of mice that women have. Mickey's image can help create a love-hate relationship, which is so valued during the traumatization and programming of mind-controlled slaves. Some sources state that Walt's love for animals came from the time his family had a farm near Marceline, Missouri.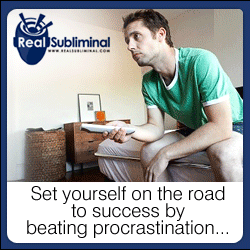 CLICK ON ABOVE GRAPHIC FOR MORE INFORMATION
Main Reference :- https://www.cia.gov/library/abbottabad-compound/FC/
FC2F5371043C48FDD95AEDE7B8A49624_Springmeier.-.Bloodlines.of.the.Illuminati.R.pdf
Check out more about The Disney Story (this link will open a new tab).
EXCLUSIVE PRODUCTS
Well-Being & CBD Oil – Curated Presentation
Shopping & Clothing – Curated Presentation
Accessories – Curated Presentation
Art & Photography – Curated Presentation
Games & Toys – Curated Presentation
Travel – Curated Presentation
Music – Curated Presentation
Family – Curated Presentation
Health – Curated Presentation
STEM Related – Curated Presentation
Automotive & Military – Curated Presentation
Sports & Fitness – Curated Presentation
Books, Media & Jobs – Curated Presentation
Gourmet, Food & Drink – Curated Presentation
Home, Garden & Real Estate – Curated Presentation

CLICK ON ABOVE GRAPHIC FOR MORE INFORMATION

CLICK ON ABOVE GRAPHIC FOR MORE INFORMATION
SOME OF THIS STUFF IS AFFILIATE RELATED, AND IF YOU BUY SOMETHING FROM THESE LINKS, I MAY EARN MONEY