For many years, I have heard Americans say something is very wrong in the USA and we're all 'going down the drain', but what is causing this effect, why can't we figure out the actual cause. When I first began to receive reports from victims of Illuminati mind-control about Disney's involvement in their mind-control and their desire for disney princess coloring pages, I kept an open ear, but I wanted some tangible proof.
After investigating for myself, there is now no doubt in my mind that Disney (the man, the movies & the entertainment parks) has been a major contributor to the demise of America, while maintaining a very well constructed front of wholesomeness. In this article, you will learn why Disney is one of the greatest deceptions of the Illuminati.
This exposé is undoubtedly the deepest on Disney that has ever been done. Perhaps part of my motivation is that I've tired of Christians talking and acting like Disney stands for sainthood. Christians, who should have known better, are some of the ones who have swallowed "hook, line and sinker" the enormous deception that Disney entails. They feed their children a steady diet of occultism and witchcraft, because they have been programmed to think of Disney as wholesome and everything that is good about America.
Many writers over the years have tried to expose Disney, most have been stopped before they could get their books published. The few authors who have managed have faced vicious attacks on their character & integrity and have faced enormous struggles against public relations campaigns paid for by the Disneys. The Disney's power, and the power behind them, has frightened most people away from challenging them.
But someone needs to speak on behalf of the victims. Whether anyone listens or not, the victims will know that somebody cared enough to stand up & write the truth. Disney has not only left mind-control victims in its wake, but they have harassed land-owners, stolen employee ideas and left all kinds of hurting victims in their path. Disney has risen to become the unquestionable largest media-entertainment conglomerate in the world.
HIDING BEHIND "PERFECT" FRONTS
There are numerous Illuminati homes, restaurants, wineries and other institutions that are today carrying out the same type of strict standards upon their employees that Walt Disney Studios maintained. While Hollywood was immersed in moral filth from the start, Walt Disney Studios had strict standards. In the 1930's, Disney had a dress code that required men in ties, and women in sober-colored skirts.
If a man looked lecherously at a woman at Walt Disney Studios he risked being instantly fired. Walt was a shining example of the strictest legalism. Even during the 1950's, if an employee were caught saying anything considered a cuss-word such as "hell" they were instantly fired no matter who they were. Walt would not allow his male employees to have any facial hair, even though he himself sported a mustache.
He never allowed employees to have alcohol at the studios, (which might not be a noteworthy standard, except that Walt himself drank heavy amounts of alcohol in his private office at work for decades). Initially, Walt was very reluctant to have his young artists, who were being trained by Don Graham, draw live nude models, but reluctantly gave approval. Again the motive was not to serve God, but to make sure the Disney reputation remained untarnished.
With the power of the establishment media behind Disney, Walt had nothing to worry about, news about the nude drawing classes never reached the light of day. Behind such strict fronts of legalistic morals, cleanliness & soberness, you will often find lots of guilt and high level satanic ritual. For instance, Hitler (who was also a failed artist) obsessively washed his hands many times a day (out of guilt), as did Walt Disney.
Walt liked animals and trains more than people. This author has seen some alters who were forced to take another human's life and when they relived the memory, the alters then tried to physically wash the blood & guilt off their hands. Another example is that over the years this author has discovered that many of the exclusive restaurants that are meticulous in every detail are tied in with the mind-control and criminal activities of the elite.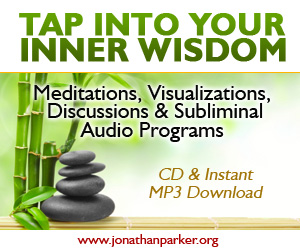 CLICK ON ABOVE GRAPHIC FOR MORE INFORMATION
DIRTY MONEY
Dirty money is keeping the places looking sparkling clean. Walt Disney worked very hard at maintaining a great image for himself and his company. An example of this, is how he exploded in rage and wrote an angry memo when a Disney character was placed in a beer ad. He had a personal image builder, Joe Reddy, who worked full time to build Walt's image. Joe Reddy was a cigar-smoking Irishman who loved the catholic college Notre Dame's football team.
He also was a publicity agent for Shirley Temple. But the Disney deception entails far more than Joe Reddy's decades of image making, and Walt's own abilities to create good images of himself. Just as with Billy Graham, the entire Illuminati threw their weight behind promoting Walt Disney. Ronald Reagan and Walt Disney were good friends and both cut from the same cloth in many ways.
Both men were high ranking Freemasons, both came from socialist backgrounds (Ronald's mother was Eleanor Roosevelt's best friend, and Walt's Dad was a socialist leader), both were paid FBI informants, and both were involved heavily in the abuse of mind-controlled slaves. Walt always generously supported Reagan's political campaigns and in turn Reagan did political favors for Walt as Governor of California.
For instance, Disney's proposed Mineral King resort, not far from Disneyland in Anaheim, needed an all-weather road through the Sequoia National Park, at a time when there was lots of congressional pressure to preserve the redwood trees. Governor Reagan got Disney permission for his road through the park, although due to Walt's death and various other oppositions, the plans were scrapped and the road was never built. Reagan served as the MC for the opening day of Disneyland in 1955.
Ronald Reagan & Art Linkletter both pumped Disney publicly. Another slave abuser that spent time with Disney was Bob Hope, who would spend time on the golf course with Walt. On the opening day's telecast, cameras showed Sammy Davis, Jr. (a member of the Church of Satan) and Frank Sinatra (a mind-control slave handler) driving the pint-sized Disney ears at the Autopia ride.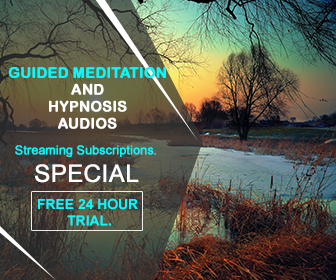 CLICK ON ABOVE GRAPHIC FOR MORE INFORMATION
CELEBRITY STATUS
When Disney celebrated its fifty year anniversary with a two hour special on May 20, 1991, the program was named "Best of Disney, 50 Years of Magic." For the silver anniversary of Disney World in Oct. 1996, the Clinton's were invited to help open 15 months of celebrations. The theme of the anniversary celebrations was "Remember the Magic". A Boy's and Girl's Club sang "When you wish upon a star" (a popular programming song).
Roy E. Disney, nephew of Walt, told the public that Disney World "is the story of men and women who took hold of a dream and never let go". There is a double meaning to that. Many victims of trauma-based mind-control have taken hold of the illusions that were programmed into their mind secretly at Disney and never let go. Among the visitors to Disneyland have been all the American Presidents from Eisenhower to Clinton and over a dozen kings and queens.
Organizations that have been actively working for a New World Order for many years, gave big awards to Walt in his early years. In 1936, Walt was given the Chamber of Commerce's annual "Outstanding Young Man" award. The establishment's Yale & Harvard Universities gave him honorary degrees. Walt Disney biographer Leonard Mosley wrote, "The studio publicity machines had gone out of their way to try to persuade me, that this was a city full of clean-living, sanitized stars".
It was even more of a deodorized world at the Walt Disney Studio, where the publicity men insisted their boss was faultless, never drank too much, never used a swearword, never lost his temper, never quarreled with his wife or family and never let down a friend. Woe betide anyone who tried to suggest otherwise. Members of the resident foreign and local press risked their jobs if they dared to write stories inferring that Walt Disney could be domineering, implacable and unforgiving.
The Disney flacks were capable of exerting heavy pressure on editors and proprietors, through the advertising pages, against anyone who inferred Walt Disney was not the epitome of well-scrubbed and benevolent perfection. Disney is perhaps the epitome of Illuminati abilities to create images. They have created great images for things Disney, including Walt Disney, Disney movies and Disney's Amusement parks.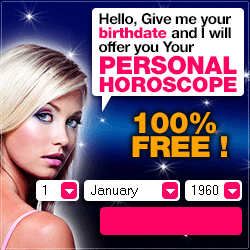 CLICK ON ABOVE GRAPHIC FOR MORE INFORMATION
ADULT-RELATED
In some cases these things have been overrated, in other instances the sinister side to them has been carefully hidden. In order to make movies that contain the typical smut of Hollywood sex and violence, Disney did a sleight of hand and created Disney run subsidiaries, which has allowed them to keep their good image. They also never showed the public the hard core porn that was made for years in secrecy for the elite.
Behind Disney's "perfect" front lies hard core porn, snuff films, white slavery, Illuminati mind-control and the seduction of several generations into witchcraft. Disney's involvement in these kind of things will be explained in this article. Nobody has sold America witchcraft as well as the Disney brothers. Movie after movie has cleverly brought the occult into the warp & woof of American thought, all under the disguise of entertainment.
For instance, it was Disney that brought us cannibalism and told us that it was a "triumph of the human spirit" (a direct quote from Disney's Touchtone Producer Robert Watts, concerning Disney's movie "Alive", featuring survivors of an airplane crash who turned to cannibalism). Under the disguise of entertainment and showing us how "triumphant" the human spirit was, they subtly promoted cannibalism.
Mickey Mouse plays a leading role in "The Sorcerer's Apprentice", and yet when this author has suggested that Disney movies aren't wholesome, many Christian parents come unglued and have gotten angry with this author. The deceptive image that Disney movies are wholesome is a triumph in Illuminati. Parents would be surprised what is slipped into cartoons.
In Disney's "The Little Mermaid" the castles are male sexual organs. In one cartoon, Mickey Mouse is shown, without comment, clearly snorting cocaine. Walt Disney Studios Chairman Joe Roth was in charge of Walt Disney as well as subsidiaries Touchstone, Miramax and Hollywood Pictures, which were all created to camouflage the Disney production of adult films. Disney operates in a clandestine manner regarding the promotion, distribution and rating of the films produced by their subsidiaries.
DISNEY MIND-CONTROL PROGRAMMING
Disneyland and Disneyworld are world famous and the pride of America. They are also extremely important programming centers for the Illuminati to create total mind-controlled slaves. Disneyland is also involved with providing a place for rituals, porn and other satanic activities. In terms of deception, Disney movies and Disney Amusement Parks rate as one of the best deceptions.
According to deprogrammed ex-Illuminati slaves, the Illuminati in the 1960's needed to shift their programming away from the military bases, because too much publicity (heat) was shining on the military bases. Their goal was to have some place that people from all over the world could come to, without raising any suspicions and a place which would be the perfect cover for many of their criminal activities.
The Illuminati Programmers got a big laugh out of using Disneyland as a major Illuminati base for criminal activity. Under the guise of entertaining the world, they carried out money laundering, child slavery and mind-control. They nick-named Disneyland, "the little syndicate of mind-control." When a child was kidnapped, they could torture the child and then put him on a ride such as a ferris wheel that created dissociation from the pain, while also going along with some fairy tale programming script.
An abducted child while waiting to be picked up from one Illuminati non-parent caretaker by another, could be kept happy and distracted while waiting for the pickup. For years, Disneyland was an Illuminati center for many of their world-wide activities. Now Disney has created other sites around the world such as EuroDisney Paris and Tokyo Disneyland.
Tokyo Disneyland had 16 million people attend in 1991. With such huge crowds, it doesn't take much imagination to see how the Illuminati have been able to do sneaky criminal activities right in front of people, and the public never sees it, in the middle of all the activity. EuroDisney has been a money losing affair, but the Saudis who benefit from its mind-control, gave Disney the money to keep it financially in business.
For further information on this subject see below.
Click on an area which interests you, to see more (each link will again open a new tab) :-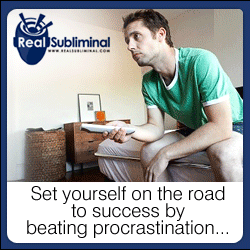 CLICK ON ABOVE GRAPHIC FOR MORE INFORMATION
Main Reference :- https://www.cia.gov/library/abbottabad-compound/FC/
FC2F5371043C48FDD95AEDE7B8A49624_Springmeier.-.Bloodlines.of.the.Illuminati.R.pdf
Check out more about The Disney Story (this link will open a new tab).
EXCLUSIVE PRODUCTS
Well-Being & CBD Oil – Curated Presentation
Shopping & Clothing – Curated Presentation
Accessories – Curated Presentation
Art & Photography – Curated Presentation
Games & Toys – Curated Presentation
Travel – Curated Presentation
Music – Curated Presentation
Family – Curated Presentation
Health – Curated Presentation
STEM Related – Curated Presentation
Automotive & Military – Curated Presentation
Sports & Fitness – Curated Presentation
Books, Media & Jobs – Curated Presentation
Gourmet, Food & Drink – Curated Presentation
Home, Garden & Real Estate – Curated Presentation

CLICK ON ABOVE GRAPHIC FOR MORE INFORMATION

CLICK ON ABOVE GRAPHIC FOR MORE INFORMATION
SOME OF THIS STUFF IS AFFILIATE RELATED, AND IF YOU BUY SOMETHING FROM THESE LINKS, I MAY EARN MONEY