Continued from the Disney & Mind Control article.
Illuminati alters believe that trees and flowers are alive. The 1932 Disney film Flowers and Trees is a story about two trees who fall in love. The film portrays the occult belief that trees can talk and sing. Internally, alter systems will be constructed with singing trees and flowers that represent people and which are alters. The singing trees give out internal codes to move alters internally where they need to go.
Return to Oz. (1985) This Disney film begins its story line about a girl who is thought to have psychological problems because of her tales of Oz. She is warned not to talk about Oz by her relatives. She is taken to a psychologist who wears a big ruby ring, who tells Dorothy that electro-shocks won't hurt her, and that we are at the "dawn of a New Age." Dorothy is told that her memories are "just dreams" that stem from excess electrical current in the brain.
She is sent to a mental institution to receive shock treatments for talking about Oz. A lightening storm allows her to escape the shock treatments and when she sleeps, she awakes in Oz. In Oz she goes through many mind-control scenarios, ruby slippers, mirrors, etc., and toward the end visits with evil Mombi, Princess of Oz who keeps Ozma (Dorothy's twin) as a slave. Mombi eventually casts a spell and enchants Ozma into a mirror.
Sci-Fi author J.D. Vinge in her Return to Oz based on the screen play writes, "Dorothy gazed at herself in the mirror, seeing her own reflection, and remembering the moment when she had looked at herself and seen someone else there, someone so like her that it could have been her sister." Parts of this film were filmed near Stonehenge, Eng. Disney has put out several films on the Wizard of Oz theme, all of which were used for programming.
MATHEMATICAL APPLICATIONS GROUP, INC. (MAGI)
The Disney movie Tron (1982), a young computer genius goes into an altered state where he ends up becoming a computer program. After defeating the MCP, he returns to the real world. This is simply a programming script. A special effects team created a 3-D world, showing how talented Disney special effects people can be in making something seem real. This movie should show people their mind control capabilities.
Mathematical Applications Group, Inc. (MAGI) were one of the groups that created the graphics. Disney came out with 3 videos of new adventures in Wonderland which are mind-control programming. In the mornings here 9-9:30, on channel 21, Disney has a Wonderland Show every morning which is mind-control programming for children. Within a few minutes, this author had seen a girl walk through a mirror, the 3 lives of Thomasina mentioned, and a little ditty "I'm a little tea-pot" where a person becomes a tea pot.
They also had an "under the umbrella" scene. This was all pure programming, right on TV. Of course, they show the White Rabbit as a central figure. ABC under the auspices of Disney produced a lengthy 140 min. film Wild Palms which depicts Illuminati mind-control and life. One reader of Vol. 2 stated that the Wild Palms movie would have made no sense except that having read the Vol. 2 book, the movie made lots of sense in the light of Vol. 2's revelations.
The film depicts how children are kidnapped, switched at birth, programmed via TV cartoons, programmed to kill and use stun guns etc. The film depicts Illuminati bloodlines and arranged marriages. Although the name "Illuminati" is not used, if viewers substitute in the name "the Fathers" for Illuminati fathers, they will get an insider's view of life at the top.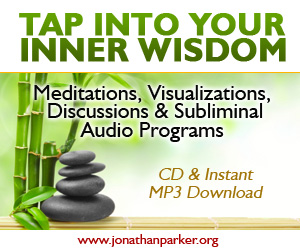 CLICK ON ABOVE GRAPHIC FOR MORE INFORMATION
EVENTS ARE NOT HAPPENING RANDOMLY
The main controllers are addressed by their slaves as "Papa" or "Daddy" or "Mother". This is true to life. A person opposed to the Fathers states, "One day we will wake up and discover we don't own this country and no one will care." The movie states that events are not happening randomly. The movie shows an underground tunnel system which has an entrance hidden by a swimming pool.
Quite a few actual programming codes were said during the film, for instance, "down, down, down through the pool of tears…" and "we're going to go down the yellow brick road now." The movie was created by Bruce Wagner, who obviously is an insider concerning trauma-based total mind-control. The fact the movie was made shows the arrogance of the programmers' beliefs that their criminal acts in programming thousands of little children will not be exposed, and that people will be too stupid to realize that what is put out as fiction is actually mirroring what is happening. It's like they believe their own script that IF people did find out "no one will care."
Because so much of the Illuminati programming involves the creation and programming of 3 alters linked into trinities, it is not surprising that Disney has helped such triad programming with a series of movies about threesomes, including:
3 Blind Mouseketeers
Three Caballeros
3 little pigs
Three Little Wolves
3 Lives of Thomasina
The Three Musketeers
3 Ninjas
Three Orphan Kittens
For Mickey Mouse programming they came out with Thru the Mirror, where Mickey Mouse steps through his bedroom mirror and ends up in another world (altered state). Not all of the Disney movies that have mind-control programming themes got released to the public. One unreleased cartoon had Penelope fleeing from a sinister looking Grandfather Clock which is carrying her to another world, and has another scene where Penelope tries to hold onto someone who personifies the Wind.
George Lucas, who directed the movie Star Wars, which was a movie planned by the Illuminati & used for Illuminati programming, also directed Disney's movie "Captain EO". Captain EO (who looks like a demonic entity) goes to rescue the Queen (who looks like the harlot describes as Mystery Babylon in the Bible). The Queen is in captivity simply because she and her people believe in black and white (which represent good and evil).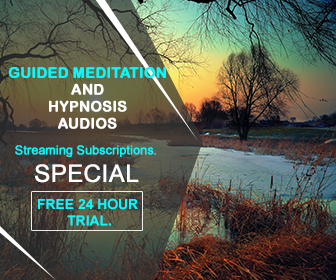 CLICK ON ABOVE GRAPHIC FOR MORE INFORMATION
NEW AGE WITCHCRAFT FILM
When they renounce such a belief, they are saved by Michael Jackson (in actual life a mind-controlled slave) playing Captain EO. It's a New Age witchcraft film through & through. By the way, Michael Jackson has gone to Disney amusement parks many times, sometimes in disguise. It is public knowledge that his Jehovah's Witness family has been very abusive mentally and physically to their children.
Disney has put out several movies on how the mind works, such as the educational film The Brain & Nervous System in 1990. Their film Runaway Brain is a cartoon where Dr. Frankenollie transplants Mickey's brain into a monster's body & vice-versa. A 1994 film, Puppet Masters shows the govt.'s secret Office of Scientific Intelligence trying to save the U.S. from aliens who live in human bodies.
In recent years, Bette Midler has been Disney's main actress. She is possibly a Monarch Mind-controlled slave. She is famous for her "mood swings" (switches in personality), and she had a "mental breakdown" in 1985. Her eyes and body gestures are those of a programmed multiple. She has gone out on tour for Disney without making -money, and she is best of friends with Jeffrey Katzenberg (second in command at Disney).
Jeffrey Katzenberg by the way is extremely disliked by his counterpart Sid Sheinberg. Bette Midler plays Stella in the movie Stella. Stella is an occult name. In the movie, the script seems tailored for Bette Midler and for someone who is a programmed slave, rather than the actress fitting the role. At the movie's end, Stella (Bette Midler) attends her own daughter's marriage by peeking in a window and watching from the outside.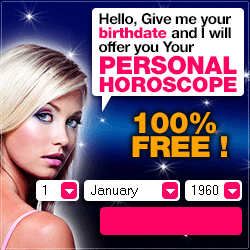 CLICK ON ABOVE GRAPHIC FOR MORE INFORMATION
HOCUS POCUS
This is the script they give so many of the parts of a slave, so that they feel unworthy and feel like they are always on the outside looking in at life. Many parts (personalities) of slaves find it hard to connect with real life, because they feel they are on the outside looking in. And then in true Disney fashion, Disney had Bette Midler play the role of the lead witch in Hocus Pocus.
The movie Hocus Pocus does some hocus pocus of its own. While pretending to make fun of witchcraft, they actually teach witchcraft. They do make the 3 witches look comical. By the way, the 3 witches stand for the maiden, mother, crone combo that the Illuminati reverence. Disney subtly works in deep occult things, such as the all-seeing eye on the cover of the book, the little girl promising the cat (who is a familiar spirit) that her descendants would always care for it (true, because the cat was a generational spirit).
The cat is killed in the movie but can't die. And Bette Midler as lead witch in her costume, which has some Mother-of-Darkness symbology on it, states as she gets ready to take the life force from an innocent girl, "We want to live forever, so we take children's lives." This is wholesome entertainment for children? The Disney capacity for deception extends to its own workers.
PR men recruit young people for its Disney College program. They tell the young people what a great stepping stone it will be for their careers. They have been known to make it sound like the greatest thing in your life. Kids come from all over the country due to the slick recruiting tactics to work for Disney. They are then housed in Disney housing, given menial jobs, and paid low wages.
Most people in the College Program leave disillusioned. If the worker happens to think of a great idea, Disney officials have been known to steal the idea, and because the worker was working for Disney the worker will find that they are unable to get any credit or money for the idea that Disney steals and makes millions off of. One uncredited creator of a Disney sale item said, "literally, they're using everybody for everything."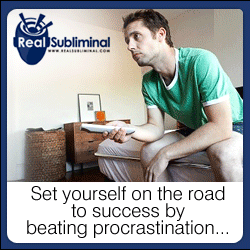 CLICK ON ABOVE GRAPHIC FOR MORE INFORMATION
Main Reference :- https://www.cia.gov/library/abbottabad-compound/FC/
FC2F5371043C48FDD95AEDE7B8A49624_Springmeier.-.Bloodlines.of.the.Illuminati.R.pdf
Check out more about The Disney Story (this link will open a new tab) :-
EXCLUSIVE PRODUCTS
Well-Being & CBD Oil – Curated Presentation
Shopping & Clothing – Curated Presentation
Accessories – Curated Presentation
Art & Photography – Curated Presentation
Games & Toys – Curated Presentation
Travel – Curated Presentation
Music – Curated Presentation
Family – Curated Presentation
Health – Curated Presentation
STEM Related – Curated Presentation
Automotive & Military – Curated Presentation
Sports & Fitness – Curated Presentation
Books, Media & Jobs – Curated Presentation
Gourmet, Food & Drink – Curated Presentation
Home, Garden & Real Estate – Curated Presentation

CLICK ON ABOVE GRAPHIC FOR MORE INFORMATION

CLICK ON ABOVE GRAPHIC FOR MORE INFORMATION
SOME OF THIS STUFF IS AFFILIATE RELATED, AND IF YOU BUY SOMETHING FROM THESE LINKS, I MAY EARN MONEY