Once the reader is familiar with the programming scripts, the reader merely needs to watch the Disney 'Adventures in Wonderland' that come on TV in the morning to see Disney mind-control at work. Within a few minutes one morning, this author had seen a white rabbit create "a world in your mind" with a ring, watched Alice go through the mirrors, watched a White Rabbit [the programmer] read a book to a little girl, and the TV listener be told by the show "The White Rabbit is our only hope!"
The deeper alters of Illuminati slaves who are programmed for espionage, for spying & blackmail, & seduction & assassination, are given programming to live in a fantasy world. They never touch base with reality. Much of this type of programming has gone on at Disneyland. Disneyland visitors are taken in a boat where dolls sing an around-the-world theme song "It's a small small world".
These doll world parts of the amusement parks are used for programming assassination & espionage alters. The song & dolls play important roles in these alter's mind-control programming. Some slaves at around age 19, have this type of programming tested to make sure it is solidly in place. The song 'It's a Small World" was composed by the Sherman brothers for Disney originally as a theme song for a ride at the '63-'65 NY World's Fair.
The Sherman brothers were talent that Disney discovered. They were born in NYC, and both graduated from Beverly Hills High School. They wrote Disney songs for at least 29 films. Mind-controlled slaves, who repeatedly bump into each other, but don't know why, will be found saying, "It's a small, small world." Both rituals & programming go on at Disney amusement parks during both the day & night.
ESTABLISHMENT EXPERT ON HUMAN BEHAVIOR
Steven Rockefeller and Walt Disney travelled and spent time together with Dr. Hadley Cantril, an establishment expert on human behavior. (See There Was Once A Time of Islands, Illusions & Rockefellers. NY: Harcourt Brace Jovanovich, 1975.) When Walt Disney began Walt Disney World he sent Card Walker to the Florida capital to request quid pro quo, and the governor gave it to Disney.
What that meant is that Disney's property in Florida was totally controlled under Disney's jurisdiction, they had their own laws, their own police force, their own hospitals, and their own tax rate. No outside authority would interfere with Disney's jurisdiction. DisneyWorld's finances would be untouchable and out of sight by the state of Florida. Never had so much power been given away. DisneyWorld became its own crime syndicate within the syndicate.
Disney amusement parks are like a city within a city. They have there own security forces, and the local police allow the Disney security forces to take care of their turf. Disney has their own policies (laws). Some of the security forces can be identified in plain clothes with clean-cut hair styles and have communication devices. The security forces have a headquarters room where TV monitors display-live the exit points at Disney as well as other locations.
America's Most Wanted has a fairly large file on children who have been kidnapped at Disney Amusement Parks. One mother, who got separated from her child when getting off a train, frantically told a guard her child was missing. The guard took her to the monitor room, where they saw the kidnapper carrying the child out of the park with the boy slumped over his shoulder.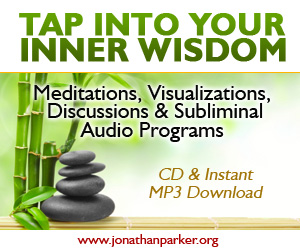 CLICK ON ABOVE GRAPHIC FOR MORE INFORMATION
WHITE SLAVERY PART OF WHAT DISNEY IS ABOUT
In that short of a time, the kidnapper had drugged the child, cut his hair different, and put a different shirt on him. (This anecdote was mention in Inside the Mouse) As written before, white slavery is part of what Disney is all about. This mother was one of the fortunate few who did manage to find their kidnapped children. An insider states that the Disney police are definitely part of those moving and abusing innocent children brought in for occult rituals.
In addition, the Disney security forces spy on their own employees. Employees do not enter the theme parks like the visitors, nor do they move around like the visitors. They have underground tunnels and underground entrances and facilities for that. One victim of total mind-control mentioned that a tunnel entrance was at the Matterhorn mountain at Disneyland. (The Matterhorn was opened by Walt and his good-friend Richard Nixon, who rode in the first car down the mountain).
The Disney productions has given the Illuminati the cover to bring together Illusionists, magicians, and special effects artists without anyone being suspicious. Some of these men were able to apply their talents toward programming children. As an example of their talents, Disney special effects artists were able to create 16 realistic-looking cadavers for the 1989 film Gross Anatomy.
Walt Disney, Inc. has teamed up with Los Alamos and Sandia Labs, two other groups which are heavily involved in mind-control and people control to develop body scans, branding and access codes for the visitors to Disney's theme parks. Each of the Disney Theme parks, such as Disneyland, DisneyWorld, EuroDisney etc. have vast underground facilities. These underground facilities allow many of the workers to get to the ride areas via underground passages.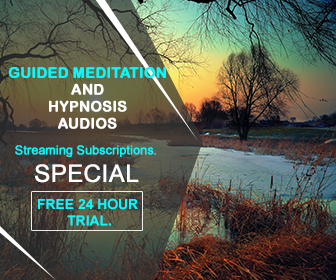 CLICK ON ABOVE GRAPHIC FOR MORE INFORMATION
VAST INFRASTRUCTURE UNDERGROUND
Each theme facility also has a vast infrastructure underground in order to maintain it. The underground areas contain wardrobe design and repair units, fitting rooms, restrooms, cafeterias, security units, computers, freight ramps, utility encasements, and large connecting tunnels. The underground areas also have programming rooms. They have their own power plants and water systems and their own police force.
Disney company employs 71,000 people at several locations, one recent TV show used the figure 40,000 Disney employees. People are coming and going 24 hours at the Disney theme parks. Three shifts keep up the 24 hour business. The night crews maintain and repair the parks for the thousands of people that will soon arrive in the morning. Disneyland makes a natural prop for carrying out mind-control.
The items they sell are also natural props, such as the Goofy watch, which has hands that move backward to confuse a slave as to what time it is. Was Walt Disney aware of how Disneyland was used for programming? There is no doubt. Disney lived much of nights at Disneyland, and had an apartment at the firehouse near the train station on Main St. At night, he'd roam the grounds of Disneyland scribbling notes on his own distinctive blue paper, which he'd leave for workers to follow the next day.
The notes would say such things as "Replace these flowers," or "Move that bench". Walt Disney knew everything that went on in his Magic Kingdom. The Epcot Center and the Disney amusement parks market all kinds of occult triggers, including crystals, rainbows, wizards etc. that reinforce the programming. The Epcot Center has two glass pyramids along with its "Journey into Imagination".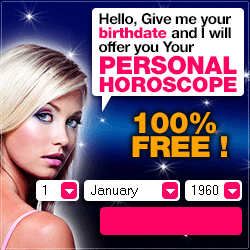 CLICK ON ABOVE GRAPHIC FOR MORE INFORMATION
TOURS OF DISNEYLAND FOR MIND-CONTROL PURPOSES
Disneyworld has the Island of Atlantis on its sub tour. Fantasyland is one of the most used tours of Disneyland for mind-control purposes. It has carousels, merry music, an incredible castle, boat rides, story book characters etc. Sleeping Beauty Castle with its blue turrets and gold spires is the central visual object of Disneyland. You cross a drawbridge to get into it.
Inside Fantasyland are Illuminati programming sites such as the Mad Hatter teacups, the King Arthur carousel horses, and Snow White's forest. In the far corner of Disneyland's New Orlean's Square is the Haunted Mansion. This mansion is designed to frighten and scare, it has an ingenious design and many special effects and illusions. Realistic ghosts, a screeching raven, howling voices, and other scary things welcome the visitor.
Life size holograms are created at the Haunted Mansion, and dance in sync with the music and then fade out at certain points. There is a hologram of a woman's head in a crystal ball who chatters non-stop. A real good laugh for the programmers of a little child. When you are toward the end, you will have a chance to look into a mirror where a hologram ghost will nestle up beside you.
Star Speeder is another great programming location at Disneyland. It was the creation of George Lucas and the Disney Imagineers. The technology is borrowed from Star Wars, and is similar to flight simulators used by the military to train pilots. Disneyland Hotel offers Character Breakfasts, where children eat breakfast with Disney characters, to people who make special arrangements.
For further information on this subject see below.
Click on an area which interests you, to see more (each link will again open a new tab) :-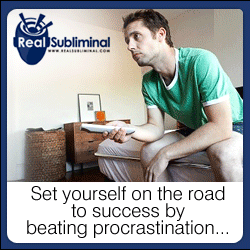 CLICK ON ABOVE GRAPHIC FOR MORE INFORMATION
Main Reference :- https://www.cia.gov/library/abbottabad-compound/FC/
FC2F5371043C48FDD95AEDE7B8A49624_Springmeier.-.Bloodlines.of.the.Illuminati.R.pdf
Check out more about The Disney Story (this link will open a new tab) :-
EXCLUSIVE PRODUCTS
Well-Being & CBD Oil – Curated Presentation
Shopping & Clothing – Curated Presentation
Accessories – Curated Presentation
Art & Photography – Curated Presentation
Games & Toys – Curated Presentation
Travel – Curated Presentation
Music – Curated Presentation
Family – Curated Presentation
Health – Curated Presentation
STEM Related – Curated Presentation
Automotive & Military – Curated Presentation
Sports & Fitness – Curated Presentation
Books, Media & Jobs – Curated Presentation
Gourmet, Food & Drink – Curated Presentation
Home, Garden & Real Estate – Curated Presentation

CLICK ON ABOVE GRAPHIC FOR MORE INFORMATION

CLICK ON ABOVE GRAPHIC FOR MORE INFORMATION
SOME OF THIS STUFF IS AFFILIATE RELATED, AND IF YOU BUY SOMETHING FROM THESE LINKS, I MAY EARN MONEY