Continued from the Disney & Mind Control article.
U.S. Special Forces, which carries out mind-control, owns two hotels near Disney World, and the Mormons have one also. Knott's Berry Farm with its Ghost Town, Amusement Park, & its Charlie Brown themes and characters is near Disneyland. One of the Disney executives began one of the most horrible trauma-based mind-control programming centers in Los Angeles called Magic Castle, a comedy warehouse.
This trauma center had horrible torture chambers. Children were brought in from South and Central America to be programmed at the Magic Castle. A brave L.A. policeman exposed the place–for which he lost his job, and eventually was able to get the site closed. One of Disney's recent ventures in their Disney Institute, which Newsweek labeled "the Disneyland of the Mind".
A private club called Club 33 at Disneyland located upstairs in the New Orleans Square is believed to be involved in mind-control. Cub's Den supervises children's activities at the Wilderness Lodge Resort at Walt Disney World. At Disney-MGM studios the major attraction is the Twilight Zone Tower of Terror. Guests take a strange scary trip through the hotel, where guests are finally sent into an elevator that drops out of control 13 stories.
Disneyland now has a Temple to the Forbidden Eye–which is simply a Temple to the All Seeing Eye, the Illuminati symbol. Visitors can strap themselves in for a ride that is like a jack hammer that jars the rider through a temple filled with snakes, rats, and mummies. One aerobics teacher couldn't walk for three days after the jarring ride, which comes across as "hokey". The experience is more traumatizing than fun, but then maybe that is what was intended.
DISNEY VACATIONS FOR THE ELITE
Years ago this author's exposed Hilton Head Island, SC as a watering hole of the powerful elite and the site for the elite's Renaissance Weekend "meat market". At one time Hilton Head Island was private, with imported alligators in the water around it. This resort, built by Disney Vacation Development, is located on a 15-acre island linked to Hilton Head island by a narrow bridge. Members to the Disney Vacation Club can exchange time for vacations at Disney and other resorts around the world.
MELODYLAND
Right smack across from the entrance to Disneyland is the Assembly of God's Melodyland Christian Center, the birthplace of TBN (Trinity Broadcasting Network). The Assembly of God denomination has been heavily infiltrated by the Illuminati, and has been heavily used as a front for programmed slaves. Paul Crouch, president of Trinity Broadcasting Systems, Inc., was affiliated with Melodyland in 1973 when TBS was getting started.
At that time, Melodyland was a rich heavily infiltrated charismatic church, with its share of programmed multiples. In 1973, closet homosexual minister Jim Bakker, and his wife Tammy Faye, a programmed multiple were with Paul Crouch in Anaheim at Melodyland. Paul Crouch had been the assistant pastor of Bakker's home church in Muskegon, MI. Crouch's right hand man was Alexander Valderrama, a charismatic Roman Catholic.
TBN used an abandoned military base as their TV complex. In the early 70's, ABC put Bakker & Crouch's early shows on their affiliate stations on Sunday morning. Bakker had already gotten his career kicked off with Illuminatus Pat Robertson and his 700 Club. Jim Bakker split and went to the east coast. To help Bakker with his money, Bill Perkins, a financial analyst for the World Order's mind-control research at Sandia National Labs in Livermore came to help Bakker run his ministry's finances.
Later, televangelist Bakker began building Heritage USA, which was to be a big-money resort. Bakker hired people who had worked for Disney to construct Heritage USA. Bakker studied Disneyland, Disneyworld, and other Disney places as a model for Heritage USA. After Disneyworld opened in Florida, Jim Bakker was a regular visitor to it.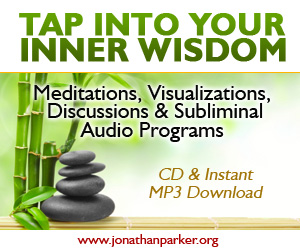 CLICK ON ABOVE GRAPHIC FOR MORE INFORMATION
CATHY O'BRIEN
Heritage was modelled after Disney's Ft. Wilderness, Main St. was modelled after the Magic Kingdom's Main St., and Disney's wrought-iron fencing was also copied. Most people are aware of Jim Bakker's $265,000 payoff to Jessica Hahn to keep her sexual services to him a secret, his longtime homosexual relationship with his right hand man David Taggart, and his prison sentence.
James Orson (named after Orson Welles) Bakker was from Muskegon, the same place that Cathy O'Brien, a freed Mind-controlled slave came from. He was born pre-mature, and had some interesting family situations that make his family suspect. While Cathy O'Brien got programmed via the Catholics, Jim was part of another denomination which also was into programming, the charismatic Assemblies of God.
His grandfather, who lived next door to Jim, and where Jim spent much childhood time with was popularly known in town as a "huckster", and nicknamed Kingfish after the manipulative character on Amos & Andy. Tammy his wife grew up in International Falls, MN in poverty in the home of her stepfather and mother. Besides having a "shopping demon," she has had her share of phobias and mental problems, as can be expected from someone who has had to suffer thorough programming.
It would be worth pointing out who has come to Jim Bakker's rescue when he was under attack. For instance, on Thursday, Oct. 4, 1984 when Jim was under attack, Jim Bakker's show had six people give endorsements and praise of Jim Bakker. Those were Ronald Reagan, Dale Evans, Robert Schuller, Oral Roberts, Billy Graham and Rex Hubbard. Of those, this author knows for sure that all are masons, except for Rex, who may or may not be.
Robert Schuller, Billy Graham and Oral Roberts are "Christian ministers" who participate in using and handling mind-control slaves. These three ministers all participate in secret Satanic rituals. The last few paragraphs have given only a sketchy picture of the intimate relationship between Disney Mind-control and the charismatic movement and its use of trauma-based total mind-control.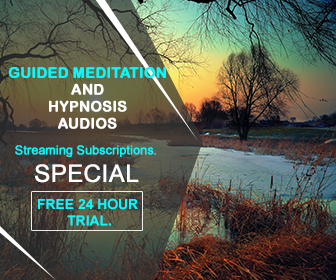 CLICK ON ABOVE GRAPHIC FOR MORE INFORMATION
DISNEYANA FOR THE PROGRAMMED & OBSESSED
For people who have been programmed with Disney programming and who are obsessed with Mickey Mouse and everything else about Disney, and for other people who just have the collecting spirit for Disney memorabilia, there is a group called Disneyana. Disneyana, was organized in the 1980's, and consists of people who are cult-like in their devotion to anything true Disney.
Some of them to express their devotion outwardly tattoo their bodies with Disney characters. This group holds their annual convention at the Contemporary Resort in FL. One Disneyana at the annual convention said, "We collect to keep the good feeling inside." Another when interviewed said, "This is why it's all about love." The author knows as a fact some of the men who are obsessed with Mickey Mouse & Disney items are programmed multiples.
One of Kenneth Anger's occult friends has had the world's largest Mickey Mouse collection. Kenneth Anger, a member of LaVey's Magick Circle & later his Church of Satan, is an occultist and an underground film maker. Kenneth Anger (he choose the last name Anger) was raised on the Wizard of Oz books. His biographer Bill Landi writes that the Oz books "laid the groundwork for Ken's attraction to Crowley, the occultist who would rework Rosicrucian thought into his own magical system."
Ken was obsessed with Crowley's life & magic. As a child, Ken had danced with Shirley Temple in competition after she became a child star. Ken Anger loved the OTO's solar phallic religion, and was also obsessed with Mickey Mouse. He spent part of his time studying his friend's Mickey Mouse collection. Ken Anger did his casting for his film "Lucifer Rising" by telling occult friends & acquaintances that they could live out their goddess or god power-trip fantasies by acting for him.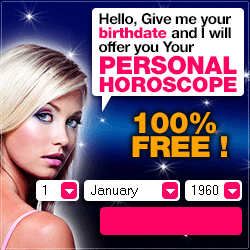 CLICK ON ABOVE GRAPHIC FOR MORE INFORMATION
LUCIFER RISING
The British government's National Film Finance Corp. fronted £15,000 for Lucifer Rising's production. Famous occult musician Jimmy Page did the sound track gratis. Ken Anger acted as the film's Magus and made his Magus role resemble Mickey Mouse in the film Fantasia. (The role Fantasia plays in mind-control programming will follow as the last part of this chapter.) "Lucifer Rising" also starts with Fantasiatype volcanoes.
Another of his well-known films was "Invocation of My Demon Brother." Mind-control features in Disney movies. The elements within Disney movies that are intentionally put in for mind-control would take volumes to describe. A detailed description of how just one Disney movie is used as a programming script soon follows. Fantasia was selected as the example. A random sampling of features in Disney movies for mind-control programming could include:
· Cogworth the enchanted mantle clock in Beauty and the Beast.
· The character Door Knob, which is a doorknob portrayed as a person in the Disney cartoon Alice In Wonderland, is useful for programming door knob alters.
· The Blue Yonder is a Disney movie on time travel of a young boy. Time travel movies are used for programming to mess up the victim's sense of time.
Disney film "Animated Alphabet" has letters which come alive, which is useful for programming. And what about the '82 Disney movie "Computers are People, Too!" ?
All the Illuminati members this author is aware of who have received trauma-based total mindcontrol were taught to astrally project and study on the astral plane what they needed to learn. A Disney movie that portrays this is Goofy over Dental Health. This is an educational film released by Disney in '91 and again in '93, where Goofy places a magical toothbrush under a child's pillow, so that the child astrally projects to a dentist office and while on the astral plane studies how to have healthy teeth.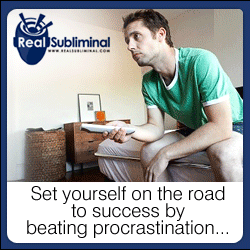 CLICK ON ABOVE GRAPHIC FOR MORE INFORMATION
Main Reference :- https://www.cia.gov/library/abbottabad-compound/
FC/FC2F5371043C48FDD95AEDE7B8A49624_Springmeier.-.Bloodlines.of.the.Illuminati.R.pdf
Check out more about The Disney Story (this link will open a new tab) :-
EXCLUSIVE PRODUCTS
Well-Being & CBD Oil – Curated Presentation
Shopping & Clothing – Curated Presentation
Accessories – Curated Presentation
Art & Photography – Curated Presentation
Games & Toys – Curated Presentation
Travel – Curated Presentation
Music – Curated Presentation
Family – Curated Presentation
Health – Curated Presentation
STEM Related – Curated Presentation
Automotive & Military – Curated Presentation
Sports & Fitness – Curated Presentation
Books, Media & Jobs – Curated Presentation
Gourmet, Food & Drink – Curated Presentation
Home, Garden & Real Estate – Curated Presentation

CLICK ON ABOVE GRAPHIC FOR MORE INFORMATION

CLICK ON ABOVE GRAPHIC FOR MORE INFORMATION
SOME OF THIS STUFF IS AFFILIATE RELATED, AND IF YOU BUY SOMETHING FROM THESE LINKS, I MAY EARN MONEY