Continued from the Early Disney article.
Disney's Touchstone studio which was mentioned above in connection to the movie Alive was created in 1984 by Walt Disney's son-in-law Ronald L Miller. Ron Miller's management style was lackluster. The new management has really gone gang busters. Although Walt's side of the family is out of the management end of Disney, they still receive financial rewards from various Disney enterprises.
The Bass brothers acquired more land for Disney in Florida. But under their tutelage, Disney now had a management team that is skilled in land grabbing techniques. The Bass fortune began with Perry Bass, who created a company called Bass Enterprises. In 1969, Perry retired and turned things over to his eldest son, Sid Richardson Bass. Sid has three younger brothers Ed, Robert and Lee. The Basses owned 27% in Prime Computer, as well as sizable real estate and oil holdings.
The Bass brothers founded a local prep school in Ft. Worth, TX. Their HQs in Ft. Worth is full of modern art. The Bass brothers were very clever in their deal with Disney. In exchange for their $14 investment in Arvida, they had gotten (over a period of time) $950 million dollars worth of Disney stock. In 1985, they liquidated Bass Brothers Enterprises and divided the assets between the four brothers. Sid Bass was able to shift his interests from finances to culture and high society.
One of the Bass brothers is involved with wineries in Napa Valley. The Bass Brother's financial strategist was Alfred Checchi, now of Beverly Hills, who has been a supporter of Mishpucka member Sen. Dianne Feinstein (D-Calif.). Roy E is involved in criminal activities, and several people investigating him have been bluntly warned that if they continue, they will see their children murdered. Napa Valley's Illuminati activity also connects in with CIA activities as well.
NAPA VALLEY ILLUMINATI FAMILIES
The Napa Valley Illuminati families all have CIA connections. For instance, British millionaire Kenneth Armitage, who had to flee from England to avoid arrest on numerous charges of theft, deception and false accounting, had some of his good friends in the Napa Valley, such as Dr. John Duff, Johnny Beck, and others. Armitage has since mysteriously died in prison in England. Armitage had intelligence connections which tie in with twilight world of the criminal activities of the numerous intelligence acronym monsters.
Also his company was authorized to provide people with Central American government documents. There is more, much more to sordid affairs which swirl around Roy E Disney. Napa Valley, where many members of the Disney family live, has the Illuminati's Opus One temple owned by Rothschilds, as well as two roads lined with meticulously kept wineries owned by Illuminati kingpins and connected via secret underground tunnels.
To top off this incredible collection of Illuminati wineries (Rothschild's, Mondavi's, Rutherford's, Christian Brother's, Sattui's etc), on the north end of a series of wineries on highway 29 lays the CIA's medieval-looking Culinary Institute of America Greystone (at 2555 Main St., St. Helena, CA 94574), where numerous people have suffered torture. The Greystone Culinary Institute of America recently had the person who runs their campus store mentioned in House & Garden, September 1996.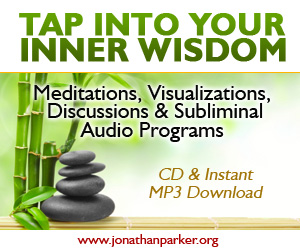 CLICK ON ABOVE GRAPHIC FOR MORE INFORMATION
THE DISNEY FAMILY IN GENERAL?
Several members of the Disney family came to England with William the Conqueror. They were not known as Disney then, but because they came from the French Norman town of Isigny, they took the name d'Isigny and anglicized it into Disney. Walt had two daughters, Diane Marie (born Dec-18-1933) and Sharon Mae. Diane made some revealing comments when she said, he didn't spoil us. Like a lot of adolescent girls, I was crazy about horses and I got quite good at riding.
I yearned for my own horse, but Dad wouldn't buy one and we didn't have a lot of clothes and other things. For being one of the richest men in the nation, Walt can't be accused of having spoiled his children. He was also famous for his ten cent tips at restaurants. Sharon Mae was adopted and arrived at the Disney home Dec-31-1936 (She died in 1993). The adoption was kept very secret. The newspapers around the country announced that Lillian had given birth to Sharon and the Disney family kept up this lie for years.
The reason given for Sharon's adoption was that Diane needed a playmate. For years, Walt Disney didn't care much for Sharon and seldom acted like he even knew her name. Walt had wanted a son, but his wife wanted to adopt a girl, so it was a beautiful girl that Lillian picked out to be a companion for her first daughter. Sharon was sent to Westlake private school for girls and later shipped off to Switzerland to a girls' boarding school.
She had soft blond locks and was attractive. In June of 1948, Walt took Sharon, who was then an attractive 12 year old to Alaska with him for about 2 months. For most of this trip Walt and Sharon were alone together. For a father, who had ignored Sharon for years, Walt was now totally obsessed with her. He bathed Sharon every night, combed her hair, washed her underwear and carefully dressed her each night from head to toe before taking her to nice restaurants.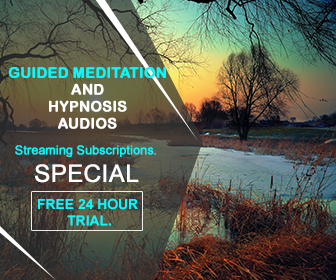 CLICK ON ABOVE GRAPHIC FOR MORE INFORMATION
SHARON A DISSOCIATIVE PERSON?
He even followed her when she sleep walked. Why was Sharon a dissociative person? That summer in Alaska, Walt and his personal pilot took a trip in August to Mt. McKinley, AK. Both were drinking scotch whiskey and they barely missed hitting a mountain and almost ran out of fuel. Sharon first married a presbyterian Robert Borgfeldt Brown, then went on to marry William Lund. Years later, Walt's wife Lilly prevented a biographer from revealing that Sharon was adopted. Sharon died relatively young.
It is important to look at the Disney family rather than just Walt Disney, in trying to understand the Disney phenomena. For instance in 1958, the Wall Street Journal mentioned that Lillian B. Disney was beneficial owner of over 10% of common Disney stock. Lillian, Walt's widow, quietly purchased property in Napa Valley and moved there in the late 60's. She bought the property through Walt's Retlaw Enterprises and the Lillian Disney Trust.
Lillian and her 2 daughters ran Retlaw for years. Diane Miller, her daughter, also bought land and moved to the Napa area. The Lillian Disney Trust bought the Silverado Vineyards, which Diane and her husband manage as 'gentlemen growers' as they call it. This side of the Disney family is shunned by the Illuminati insiders in the Napa Valley, as well as by the Roy O side of the family.
Although very private, there are occasional moments of publicity from Diane Disney Miller, when she donated wine for a fund raiser for the Planned Parenthood Shasta Diablo, held at the estate Niebaum-Coppola, owned by director/producer Francis Ford Coppola. Coppola comes from an old mafia family. He owns a big winery and directed Disney's Caption EO film. Locals in the Napa area do not trust any of the Disneys, especially the Roy O side of the family.
Other Disney's who tie in with the occult world are Wesley Ernest Disney, a 32° Mason & Shriner, a U.S. Congressman, a state official and lawyer in Kansas and brother Richard Lester Disney, Rhodes Scholar and Mason. Wesley was a lawyer in Muskogee County, was a Christian Scientist and lived in Tulsa, a powerful city of the Illuminati. Also Doris Miles Disney has been a writer of occult fiction, such as The Magic Grandfather the Chandler Policy (1972) and Trick or Treat (1972) as well as many other occult novels.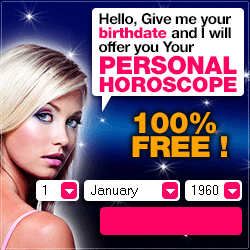 CLICK ON ABOVE GRAPHIC FOR MORE INFORMATION
A HISTORY OF DISNEY
The story of Disney's silent film career is not so much a struggle for artistic expression as it is a fight for commercial stability. During the 1920's, Walt stayed safely within the confines of comic animation as defined by others, such as the producers of Felix the Cat, Koko the Clown, and Krazy Kat. In other words, when many of the ideas were coming from just himself, Disney's movies were not any better than others.
In the 1930's, Disney got some of the best talent available and he began to settle for only the best results from that talent. With the mob, and the Illuminati behind him, and driven by an indebtedness to them, Disney began to achieve outstanding results in animation. Between 1924 and 1927, Walt Disney made a series of 56 silent Alice Comedies which used three different girls (6-year-old Virginia Davis, Margie Gay and Lois Hardwick) to act as Alice who romp around in a make belief cartoon world.
These cartoons combined live action and animation. By the time the series was done, Walt Disney wanted to try working solely with animation. Margaret Winkler in NY (who married Charles Mintz) distributed Walt Disney's Alice Comedies. Children were the center of everything Walt did. The occult world that backed Walt and Walt himself, believed that if they could bring out "the child" (part of a person by various psychologists), then they could appeal to the curiosity and feelings of the "child" part of adults.
If it worked with adults, they could do the same with children. They knew even in the 20's & '30's what had to be accomplished in the secret Great Plan for a New World Order. The Illuminati Great Plan called for family life to be destroyed, for children to rebel against their parents and for the world to become more violent. Children needed to immerse in images of violence, so that a violent society could be created. For instance, the 1925 film Alice Stage Struck shows little girl Alice strapped to a log leading to a buzz saw.
MAKE OCCULTISM WITCHCRAFT THE COMMON BELIEF
They also wanted to make occultism witchcraft the common belief of the American people. The Illuminati felt they could bring in witchcraft if they appealed to the curiosity of the child in every adult. For instance, the Donald Duck cartoon Corn Chips (1951) shows Donald harassing Chip and Dale who then get back at him by stealing a box of popcorn and spreading it all over the front yard. Now what does a cartoon like this teach kids? It teaches that stealing to repay a grudge is OK and that doing pranks is funny.
In Disney's 1920 films, he shows kids cutting school, shoplifting and playing hookey. He shows Alice running away from responsibility to have adventure. He shows prisoners and hobos escaping work. His films are expression of misbehavior being successful. What does this teach children? In the 1951 cartoon, Get Rich Quick Goofy wins money at poker and his initially angry wife forgives him when she sees how much he's won. Goofy indicates that they can have a spending spree by telling his wife, "Easy come, easy go!".
The gambling spirit is a very powerful spirit that the Illuminati want to instill in this nation. How can a cartoon that promotes gambling be wholesome for children? Lt. Col. Dave Grossman is a military expert on how to condition people so that they will kill. He writes in his superb book "On Killing", that the same process that the government has used to condition soldiers to kill, is being used by the entertainment industry. The only major difference is that in the military, men are taught to kill only on command, while our children are being taught to kill whenever they want to, via TV's "entertainment".
Grossman states that the conditioning to kill begins with cartoons. "It begins innocently with cartoons and then goes on to the countless acts of violence depicted on TV as the child grows up.Then the parents, through neglect or conscious decision, begin to permit the child to watch movies rated R due to vivid depictions of knives penetrating and protruding from bodies, long shots of blood spurting from severed limbs, and bullets ripping into bodies and exploding out the back in showers of blood and brains".
ASSOCIATE THIS SUFFERING WITH ENTERTAINMENT
While children see horrible deaths on TV, they learn to associate this suffering with entertainment, pleasure and their favorite soft drink, their favorite candybar, and close intimate contact with their date. Disney has the appearance of Wholesomeness, which is quite deceptive. A close study of Disney cartoons will reveal lots of violence that could not be depicted if the violence was actually real life and not animation. It's the wholesome front which is one of the deceptions that makes Disney cartoons and films so dangerous.
Yes, the image of Disney has been that its cartoons are wholesome. No wonder Illuminati mind-control programmers have laughed at how naive the American public is toward Disney. The Disney Gargoyles cartoons are a television series that is pure demonology. The story line is that a race of demons protects New York City. One of the Gargoyles is even named Demona. The Illuminati programmers are amazed at how stupid the masses of people are and how easily deceived.
The Illuminati and Mafia knew that Walt had the ability to get the job done, that the Great Plans called for. They knew they had the 'carrots and the sticks' to get him to cooperate. There is no doubt that Walt was a hard worker who in turn expected high standards from his employees. One co-worker of Walt wrote, "Walt made a simple statement, you can lick them with 'product' if you make your product good enough, they cannot deny it".
In Walt's estimation, everything that was done had to be executed with a great deal of thought and finesse. One big turn in Walt's outlook toward quality came in April 1927, when the head of Universal Studios wrote a scathing report on the quality of Disney studio work. It forced Walt to realize that up to then he had been slipshod and sloppy. He resolved to never take the easy way, but to work with dedication toward making his drawings come to life with character and interesting situations.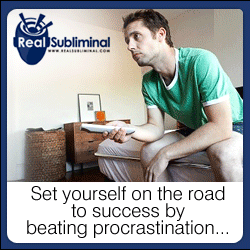 CLICK ON ABOVE GRAPHIC FOR MORE INFORMATION
Main Reference :- https://www.cia.gov/library/abbottabad-compound/FC/
FC2F5371043C48FDD95AEDE7B8A49624_Springmeier.-.Bloodlines.of.the.Illuminati.R.pdf
Check out more about The Disney Story (this link will open a new tab) :-
EXCLUSIVE PRODUCTS
Well-Being & CBD Oil – Curated Presentation
Shopping & Clothing – Curated Presentation
Accessories – Curated Presentation
Art & Photography – Curated Presentation
Games & Toys – Curated Presentation
Travel – Curated Presentation
Music – Curated Presentation
Family – Curated Presentation
Health – Curated Presentation
STEM Related – Curated Presentation
Automotive & Military – Curated Presentation
Sports & Fitness – Curated Presentation
Books, Media & Jobs – Curated Presentation
Gourmet, Food & Drink – Curated Presentation
Home, Garden & Real Estate – Curated Presentation

CLICK ON ABOVE GRAPHIC FOR MORE INFORMATION

CLICK ON ABOVE GRAPHIC FOR MORE INFORMATION
SOME OF THIS STUFF IS AFFILIATE RELATED, AND IF YOU BUY SOMETHING FROM THESE LINKS, I MAY EARN MONEY