Over the years, the close associates of the Disneys are very revealing. The public can get a feel for Disney's attitude toward Illuminati bloodlines in the Disney movie The Happiest Millionaire, which is about Anthony J. Drexel Biddle and Angie Duke. In fact, the movie was based loosely on a book written by Cordelia Drexel Biddle about the Biddles. Xavier Atensio worked on the haunted mansion of Disneyland with WED enterprises. He joined Disney in 1938, and was an assistant animator of Fantasia.
Warren Beatty (b. 1937 in Virginia) is from the Illuminati Beatty family and starred in Disney's Dick Tracy. The Dick Tracy film uses color in a special way, and this ties in with the color programming of the mind-control. Some total mind-controlled slaves have programming based on Disney's Dick Tracy movie, for them to track down and kill 'targets' (people). Warren's sister is the famous (or infamous) Shirley MacLaine, who is not what she appears.
Her father was a professor who was a CIA asset. She was used by the CIA as a sex slave. She became popular with the studios because she went to bed with the correct people. Her talents were used to get her as an intelligence slave into places that an obvious intelligence agent couldn't go. She was married to a man in the NSA for nearly 20 years. Her adopted name MacLaine (reportedly her mother's maiden name) is a pun on McLain, VA where the CIA programmed her.
She was used by the CIA in an operation in Australia, where the CIA used her as a sex slave to compromise Andrew Peacock, an Australian MP, so that they could establish the Nugen-Hand bank, for their dirty money laundering etc. She is friends with satanist Stephen Nance who has provided her with some of her teachings. Lowell McGovern writes her material. The CIA has programmed many of their New Age slaves to adore Shirley MacLaine.
CHRISTA TILTON, A MIND-CONTROLLED SLAVE
An example of this is Christa Tilton, one of their mind-controlled slaves, who revealed in an interview how she considered herself a born-again Christian, who had spent most of her life in Oklahoma, but had mysteriously been drawn to Shirley MacLaine. During her life she has gotten repeated 'psychic urgings', that is strong urges to do things and go places, but she doesn't understand where these urgings came from.
After hypnosis, Christa drew pictures of the doctor who programmed her. Christa has had a federal agent monitor her constantly. Her husband has seen this agent, who has shown up on her door step and made calls to her. She names the agent John Wallis (most likely a cover name). This agent has a complete knowledge of her life, and government agents have taken photos of her during her supposedly 'alien abduction' experiences.
Christa is just one of hundreds of victims who have been programmed to adore Shirley MacLaine. Warren Beatty was a student at the Stella Adler Theater Studio in NYC. Shirley Temple Black sat on the Disney board of directors (74-75). Her films were used for some of the early 40's and '50's programming and teaching slaves body movements/dance.
She married someone in an elite Network family from San Francisco named Charles A Black, who was a Lt. Col. in the Pentagon and lived at Bethesda, MD. Was Shirley an early example of brain-stem scarring to get geniuses? Shirley's brother appears to have developed multiple sclerosis, from brain stem-scarring. It was Shirley Temple who co-founded the International Federation of Multiple Sclerosis Societies, and was a member of its executive committee.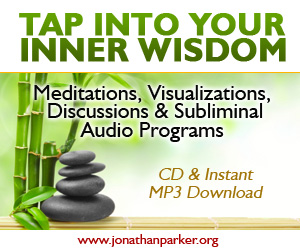 CLICK ON ABOVE GRAPHIC FOR MORE INFORMATION
UN GENERAL ASSEMBLY IN 1969
Shirley, who represented the U.S. at the UN General Assembly in 1969, belongs to the Sierra Club, and has been decorated with the Cross of Malta. Shirley has shown clues that she may be an Illuminati mind-controlled child protege. Stephen Bollenbach. Bollenbach was part of Walt Disney management, and was a key figure who helped engineer Disney's $19 billion buyout of the CIA's Capital Cities/ABC, as well as selling the idea to Eisner.
He is the CEO of the Network's Hilton Hotels Corp. and recently has been involved with trying to buy ITT, in order to put together the world's largest hotel-casino combination. Bollenbach has an extensive background with the gaming-gambling industry. When the Justice Dept. began looking into the merger of Disney with Cap. Cities/ABC, Bollenbach resigned his Disney position. Some people feel his resignation was needed for Disney to get the Justice Dept. to approve the merger, because his past was vulnerable to be exposed.
Warren Buffett, a major stockholder in Walt Disney, also owns 40% of Berkshire Hathaway Inc., which owns lots of shares of Disney stock. According to S.F. Examiner, Buffett himself owns 24 million shares of Disney. Warren Buffett is part of the Ak-Sar-Ben fraternity and Monarch slave abusers who were exposed in the Nebraska Saving & Loan scandal. He is perhaps the second richest man in the nation, and too powerful for anyone to touch.
In the kingpin vs. kingpin battles, some people close to the inside see Buffett as a good guy. Readers need to study the Lincoln Savings & Loan scandal and the scandals connection to programmed child slaves at Boy's Town to get more information on this Disney stockholder. Robert G. Hagstrom, Jr., who is the portfolio manager of the mutual fund Focus Trust, which has shares in Walt Disney, wrote the book 'The Warren Buffett Way'.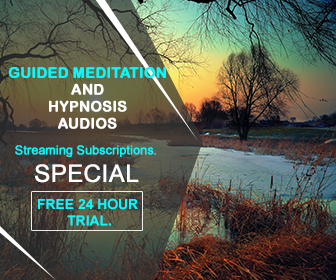 CLICK ON ABOVE GRAPHIC FOR MORE INFORMATION
HAGSTROM HAS A CHAPTER ON DISNEY
Hagstrom quotes Buffett as extremely enthusiastic about Disney's merger with Capital Cities/ABC. Because of his enthusiasm, Buffett says, "The odds are extremely high that we will have a very large amount of Disney stock".
The Tommy Dorsey Band has had a number of members who are Mind-control slave abusers associated with the Network. Frank Sinatra, a sexual slave user, got his big break with this band. This band performed at Disneyland in 1984 at the Plaza Gardens.
Tommy Dorsey was part of the Network's in-crowd. When he was on a USO Tour with Bob Hope, he stabbed actor Joe Hall and threw him out of a window. Joe had to have 32 stitches. But Joe didn't get justice, the judge dismissed his case against Tommy. Michael Dammann Eisner, Chairman at Disney is a CIA asset and connected to the mob. Some insiders believe he is connected to elements of the CIA & mob that are anti-NWO.
Even so, these anti-NWO factions also employ mind-control. Eisner ignored a threat by Red China to boycott Disney products if he made a movie about the nation Tibet, that China controls with draconian force. The U.N., the Commerce Dept. and the State Dept. all tried unsuccessfully to get him to back down on the film. A paper trail connecting Michael Eisner and Walt Disney Co. to mind control is their support of the Boys & Girls Club of Napa Valley, which is used for a supply of children for pedophilia and mind-control.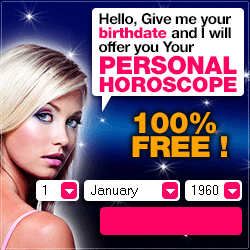 CLICK ON ABOVE GRAPHIC FOR MORE INFORMATION
SILVERADO COUNTRY CLUB
The Boy's & Girls Club is used to supply caddies for the Silverado Country Club, where these children are also used as mind-controlled slaves for the sexual perversions of the elite. Notice that Napa's Silverado Country Club invites in celebrities (such as CIA asset Pat Boone, Joe DiMaggio ex-husband of sex slave Marilyn Monroe, Engelbert Humberdinck a slave handler, Digger Phelps Notre Dame's coach who uses slaves, and Jack Valenti CEO of Motion Picture Assoc. & Bohemian Grove) for a golf tournament which is billed as a "benefit for the Boys & Girls Club".
The benefit for child slaves is they get to caddie and sexually service elite perverts. Michael (b March 7, 1942 in NY) came from old American money of a family that has been rich merchants and lawyers.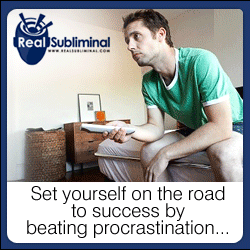 CLICK ON ABOVE GRAPHIC FOR MORE INFORMATION
For further information on this subject see below.
Click on an area which interests you, to see more (each link will again open a new tab) :-
Main Reference :- https://www.cia.gov/library/abbottabad-compound/
FC/FC2F5371043C48FDD95AEDE7B8A49624_Springmeier.-.Bloodlines.of.the.Illuminati.R.pdf
Check out more about The Disney Story (this link will open a new tab) :-
EXCLUSIVE PRODUCTS
Well-Being & CBD Oil – Curated Presentation
Shopping & Clothing – Curated Presentation
Accessories – Curated Presentation
Art & Photography – Curated Presentation
Games & Toys – Curated Presentation
Travel – Curated Presentation
Music – Curated Presentation
Family – Curated Presentation
Health – Curated Presentation
STEM Related – Curated Presentation
Automotive & Military – Curated Presentation
Sports & Fitness – Curated Presentation
Books, Media & Jobs – Curated Presentation
Gourmet, Food & Drink – Curated Presentation
Home, Garden & Real Estate – Curated Presentation

CLICK ON ABOVE GRAPHIC FOR MORE INFORMATION

CLICK ON ABOVE GRAPHIC FOR MORE INFORMATION
SOME OF THIS STUFF IS AFFILIATE RELATED, AND IF YOU BUY SOMETHING FROM THESE LINKS, I MAY EARN MONEY