After the Alice Series, Disney began a fully animated series called Oswald the Lucky Rabbit. Here we see the occult concept of luck (who hasn't heard of a lucky Rabbit's foot?) being subtly promoted. Disney cartoon may entertain, but they also indoctrinate while they entertain. In 1926, Walt Disney signed an agreement with Mintz and Film Booking Offices (FBO). Film Booking Offices were Illuminati kingpin/mob boss Joseph Kennedy's company.
For at least the next years, Disney worked under the control (auspices) of Illuminati kingpin Kennedy. All of the Disney pictures were registered by R-C Pictures Corp., one of the parent companies of Kennedy's FBO. Joseph Kennedy also controlled the RKO studio which worked together with the other big studios to insure that no small studio would develop as a competitor. By 1937, all the big studios, 20th Century, Paramount, MGM, Warner Bros, Cohn's Columbia Pictures and Kennedy's RKO, were allowing the mob to skim money from them.
Kennedy's RKO gave Walt a guarantee in 1937 that they'd distribute Snow White sight unseen. Walt Disney had their films distributed by Kennedy's RKO from 1936 to 1956. Another little known detail is that in 1926, Leon Schlesinger (future producer at Warner Bros.) subcontracted animation jobs to Disney. One of these was Universal's The Silent Flyer. In 1928, Steamboat Willie debuted. This was an animated cartoon with a soundtrack starring a mouse later named Mickey Mouse.
It had taken lots of hard work and determination on Walt's part, but it was the first cartoon with a sound track and it was successful. In 1929, the cartoon The Haunted House came out. The story is, Mickey Mouse is forced by a storm into a house full of ghosts who force him to contribute to their spooky musicale. In 1930, Harry Cohn, one of the most ruthless and unsavory characters controlling a studio, bailed Walt Disney out of Walt's trouble with con-artist Pat Powers, who was stealing Disney's money.
HARRY COHN – HUSTLER & GAMBLER
Harry Cohn was a former NY pool hustler and gambler who was brought in by Chicago investors to front their investments in Columbia Pictures and run their studio. He wore a sapphire ring that the Chicago mafia-man Johnny Roselli gave him. Roselli later became a rogue asset of the CIA and testified before Congress (the Church Committee on Assassinations in '74) about a CIA contract, which was handed to him.
Roselli worked for the Mafia Council of 9, which included Anthony Accardo and Sam Giancana. Harry Cohn was said by some to be the most hated man in Hollywood. His money gave him "the power of an emperor". His money got him the best female flesh available which he used for his pleasure. He always seemed to arrive from Las Vegas with rolls of new greenbacks, which had close associates wondering where all the money came from.
In 1931, Walt went into a long suicidal depression that lasted into 1932. In the summer of 1932, he took a vacation to try and recover from his nervous breakdown. By 1932, Ingersoll had marketed its first edition of Mickey Mouse watches. Disney products have served as a model of consumerism for the world. Disney watches have been made continuously since 1932 or '33. In 1932, eighty major U.S. corporations, such as General Foods, RCA & National Dairy, began to market Disney products.
Ed Sullivan began regularly running stories that bragged about Disney's work. Freemason Dr. Rufus B. von KleinSmid, president of the Univ. of So. Cal., gave Disney an award from Parents magazine for Walt's "work with children". In 1932, several artists who had worked for William Randolph Hearst came to work for Disney. In 1932, Roy switched Disney from Columbia to United Artists. United Artists agreed to front Disney $15,000 for each cartoon.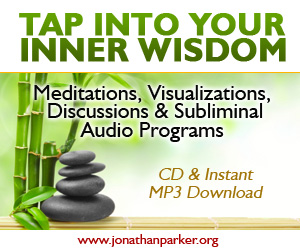 CLICK ON ABOVE GRAPHIC FOR MORE INFORMATION
BANK OF AMERICA FINANCES WALT DISNEY
In the 1930's, the Illuminati' Bank of America financed Walt Disney. Years before, the Bank of America had been quietly created from Bank of Italy, which was controlled by the same oligarchy that has run the Knights of Malta and renaissance Venice. The Bank of Italy was a powerful bank in Hollywood's first years. It's representatives A.P. and Atillo Giannini financed Walt during the 1920's with petty cash to keep him going, but not enough to get him out of financial bondage.
Joe Rosenberg of Bank of America was sympathetic to Walt. Joe Rosenberg, a jewish banker, came to all of Disney's board meetings, sat beside Walt, and would advise Walt on what direction Disney Studios should take. Joe wasn't a board member, but his advice got high priority. Bank of America also bankrolled other Illuminati projects and organizations. Bank of America had one of their branch offices on Disneyland's Main St. from 1955 until 1993.
They were open on holidays and Sundays for Disneyland. Bank of America is slated to be perhaps the only bank to survive the economic crash, when the Illuminati kingpins will allow their own banks to crash. Bank of America executive S. Clark Beise (who is a Scottish Rite Freemason) has been a member of Disney's board of directors from 1965 to 1975. One of the biggest depositors in Bank of America is Roy E Disney.
Other Disney execs like Rich Frank have also used Bank of America as their bank of choice. The Bank of America bankrolled the Disney animation Snow White. Walt managed to sell Joseph Rosenberg on the idea, at a time when old time Hollywood people were advising that Snow White could only be a failure. When Snow White was successful, Walt announced a monster party for all Disney workers at Lake Norconian, near Palm Springs, where the cost of everything, would be taken care of by the Disneys.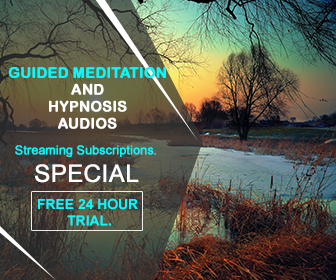 CLICK ON ABOVE GRAPHIC FOR MORE INFORMATION
ROMAN ORGY AND A LARGE SKINNY-DIP
Under the full moon, the Disney male and female workers, finally free of the tight rules at the studios, had what amounted to a Roman orgy and a large nude skinny-dip at the lake. Almost all of the Disney workers participated in the orgy and Disney had only two options, one, fire them all or two, ignore that the party took place. Walt choose the latter option, and after that no-one ever dared mention the party in his presence.
In 1937, Walt and Roy took a trip to Europe where Walt dined with the British Royal family and met privately with H.G. Wells, the masonic prophet planner of what Wells and other masons called "the New World Order". In Paris, the League of Nations (the forerunner to the U.N.) gave him an award. After the success of Snow White, Disney chose Pinocchio to follow it. Many have asked why Pinocchio was chosen by Walt?
If you look at the script, the puppet-maker's wife is taken out of the original script, and there is an emphasis on the little wooden puppet visualizing becoming a flesh and blood son to the man who had created him. Here we have a boy with no soul, who is told if he works hard he will be given one. The script was definitely changed to have a story-line far more useful to mind-control programming.
For those who think Walt simply recreated fairy tales on the screen, if one examines the changes that are made from the original story-lines, they are changed to make them more useful for mind-control. Both Snow White and Pinocchio have occult type 'deaths and resurrections'. After WWII, Joseph Rosenberg persuaded A.P. Giannini, his boss, to bankroll Disney again. Although Walt was financed by the Mishpucka (Jewish Mafia), he didn't like the idea.
RICHARD ROSENBERG
Richard Rosenberg, a later President of Bank of America, is also Mishpucka. Richard Rosenberg (his mother was a Cohen) was also in charge of Northrop Corp. and Marin Ecumenical Housing Assn. (Other examples of Mishpucka executives are R. Goldstein, v.p. of Procter & Gamble, and Marvin Koslow, v.p. of Bristol Meyers Co.) In the 1930's, the elite promoted Disney's new cartoons. In 1935, Walt Disney received the French Legion of Honor for his Mickey Mouse cartoons.
Also in 1935, the Queen of England and the Duchess of York selected Mickey Mouse chinaware as gifts for 600 children. This was after Walt spent time with her in 1934. The League of Nations took its' time to vote its approval of Mickey Mouse. There is no doubt that Walt Disney had talent. There is also no doubt from the record that powerful people wanted to promote him. No doubt his 320 Masonic membership and his DeMolay activities helped boost his support, and also helped Walt's bent toward the occult.
Let's digress just to let people in on Freemasonry's involvement with acting and motion pictures. The famous 233 Club was a masonic chapter for actors who were Freemasons. Examples of actors who were Freemasons include John Aasen, Gene Autry, Monte Blue, Humphrey Bogart, Douglas McClean, John Wayne. Then there is T.V. DJ Dick Clark. Examples of Motion picture executives who were Freemasons incl. Ellis G. Arnall, Will H. Hays (Czar of motion pictures 1922-45).
The Freemasons have made much of Walt Disney's membership in their sales pitches. Because the 2 Disney brothers' chief contributions to the production of Disney films were the finances and occasionally the ideas used in a film, it is rather misrepresentative of things that Walt Disney got all the credit for the success and quality of the Disney cartoons. He was showered with 700 awards and honors from important people, including 30 Oscars and the Presidential Medal of Freedom (in 1964).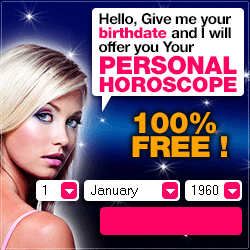 CLICK ON ABOVE GRAPHIC FOR MORE INFORMATION
PERSEPHONE AND SNOW WHITE
Walt Disney's great animators never got the credit they deserved, but no one should forget that Walt was the driving force that inspired and guided his workers. In 1934, Walt Disney made a cartoon about a goddess of the Mystery Religions named Persephone. In the cartoon 'The Goddess of Spring', Persephone is captured by Satan as his bride and sent to the underworld, with the agreement she could return to earth six months of each year. The Illuminati have rituals around Persephone.
On Dec. 21, 1937, Disney premiered the first full-length color cartoon movie 'Snow White and the Seven Dwarfs'. This cartoon had taken $1.4M in depression-time money and three years to make. Over 750 artists worked on the film. Walt Disney had gotten the idea from a silent movie of Snow White which he saw as a boy in 1917. The movie has an important occult theme to it and has been used for occult mind-control programming.
When the 1940's got started, Disney was in financial difficulties. At this point, Nelson Rockefeller hired his cartoon capabilities to make cartoons for South America, with the idea that South Americans would remain loyal to the American capitalist hegemony, rather than shift to rising ideologies of fascism/nazism, if they saw Walt Disney cartoons.
In Rio de Janeiro, Brazil on Aug-24-1942, Disney did its world premiere of Saludo Amigos, a 42 minute feature about Latin America. Goofy becomes a gaucho, a parrot teaches Donald Duck to dance the samba, as well as Disney art showing various landscapes of Brazil in the film. However, the film The Three Caballeros, if it was meant to encourage South American loyalty to American capitalism, completely failed.
For further information on this subject see below.
Click on an area which interests you, to see more (each link will again open a new tab) :-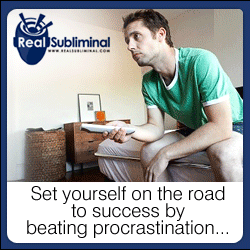 CLICK ON ABOVE GRAPHIC FOR MORE INFORMATION
Main Reference :- https://www.cia.gov/library/abbottabad-compound/
FC/FC2F5371043C48FDD95AEDE7B8A49624_Springmeier.-.Bloodlines.of.the.Illuminati.R.pdf
Check out more about The Disney Story (this link will open a new tab) :-
EXCLUSIVE PRODUCTS
Well-Being & CBD Oil – Curated Presentation
Shopping & Clothing – Curated Presentation
Accessories – Curated Presentation
Art & Photography – Curated Presentation
Games & Toys – Curated Presentation
Travel – Curated Presentation
Music – Curated Presentation
Family – Curated Presentation
Health – Curated Presentation
STEM Related – Curated Presentation
Automotive & Military – Curated Presentation
Sports & Fitness – Curated Presentation
Books, Media & Jobs – Curated Presentation
Gourmet, Food & Drink – Curated Presentation
Home, Garden & Real Estate – Curated Presentation

CLICK ON ABOVE GRAPHIC FOR MORE INFORMATION

CLICK ON ABOVE GRAPHIC FOR MORE INFORMATION
SOME OF THIS STUFF IS AFFILIATE RELATED, AND IF YOU BUY SOMETHING FROM THESE LINKS, I MAY EARN MONEY