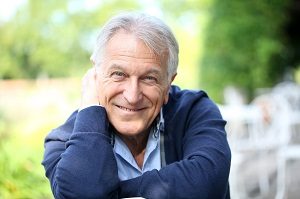 SO WHAT CAN I TELL YOU ABOUT THIS OLD MAN?
I was born towards the end of World War II. I'll leave info about my parents and grandparents for another time, for reasons to be revealed. The Art of magic always fascinated me, as a youngster my favorite was Carl Ballantine (born Meyer Kessler). Carl wasn't the best magician, but very funny.
His tricks would go 'wrong' but then he would pull it back on. (English readers, think Tommy Cooper). I never realized it at the time, but I was being misdirected by all his antics. Carl acted in the 1979 Disney Film 'The North Avenue Irregulars'.
I tried doing magic when I was young, but my heart wasn't in it and was rubbish. I was more interested in drawing, but not 'real' drawings, more caricatures. This led me to work for Walt Disney Studios from 1963 until 1998, but don't look for my name in any credits, as that was not Walt's way.
Walt died in 1966, so I only knew him in his latter days, but I can personally vouch for a lot of what Fritz says about Walt, that he didn't give any credit to his team and he was actually pathetic at drawing. Many stories from some of the old-timers would blow your mind, although I'll keep them to myself for now.
I am the father of Daniel and Marie and grandfather of Elizabeth and Christine, who have all contributed to this series of sites about the Payseur Family.
CLICK ON ABOVE GRAPHIC FOR MORE INFORMATION
CONTACT
If you ever need a hand or have any questions, feel free to leave them below and I will be more than happy to help you out.
Also, let me know of mistakes, mis-spellings, wrong translations, etc.., be pedantic, but maybe not on articles that are obviously just being developed.
Alternatively, if you wish to make a private comment, then message me :- Louis@payseurs.com
Finally, if you don't mind, please follow me on Twitter :- Louis Payseur – @Louis_Payseur
All the best,
Louis
DISCOVER MORE SHROUDED HISTORY
Payseur Family History – Infamous And Interesting
The Payseurs are a very interesting and infamous family in history, although not much is publicly known about them, at least not to the general public. From the French Revolution, in the late 1700's to the present, they have been major players in the corporate, financial and cultural control of the world.
Fritz Springmeier – Bloodlines of Illuminati
An Illuminati Grand Master once said that the world is a stage and we are all actors. This was not an original thought, but it certainly is a way of describing the Illuminati view of how the world works. The people of the world are an audience to which the Illuminati entertain with propaganda.
The Rothschild Dynasty – Fritz Springmeier
Two neighbor horse farmers came together one day to talk business. The first farmer sold his horse to the second for a quarter million dollars, and then bought it back for about $20 more. He could now advertise his horse (actually worth $20) that he had paid over a quarter of a million dollars for.
The Disney Story – Fritz Springmeier – Bloodlines
For many years, I have heard Americans say something is very wrong in the USA and we're all 'going down the drain', but what is causing this effect, why can't we figure out the actual cause. When I first began to receive reports from victims of Illuminati mind-control about Disney's involvement in their mind-control …
Art & Photography – Curated Presentation
Games & Toys – Curated Presentation
Travel – Curated Presentation

CLICK ON ABOVE GRAPHIC FOR MORE INFORMATION

CLICK ON ABOVE GRAPHIC FOR MORE INFORMATION
SOME OF THIS STUFF IS AFFILIATE RELATED, AND IF YOU BUY SOMETHING FROM THESE LINKS, I MAY EARN MONEY