Sometimes in doing investigation one turns down a dead end. I hope I haven't done that. There does seem to be a strong Dutch connection to the Illuminati and the Van Duyn family might be one of the keys to understanding that Dutch connection. My investigation with the Van Duyn family, is the only family that has left me without any solid facts that would place them within the top 13 Family Bloodlines.
However, because bloodlines are so important to the hierarchy and because it is hard to really investigate these families without understanding their genealogies, I have made the effort to give you a genealogy of Van Duyns that may have some importance. In 1626, Peter Minuit traded some trinkets to the Canarsie Indians to purchase Manhattan Island. The history books like to report the value of the trinkets as $24.
The purchase was supposedly a good deal for the Dutch. The Canarsie Indians didn't own Manhattan Island, it belonged to other Indians, so it is debatable who got the best deal that day. That was the beginning of the Dutch colony of New Netherlands and its capital New Amsterdam, built beside Ft. Amsterdam, all three later renamed New York.
The Van Duyn family (also spelt Van Dien and Van Duyne) was one of the Dutch families to come over to the colony of New Netherlands, which was connected to the Dutch West India Company.
Other early important New Netherlands families from the Netherlands include Van Sise, Van Cleef (also spelled Van Cleve and Van Cleave), Van Coorn, Van de Water, Dooren, and Stoothoff. In 1649, fifteen years before the British took New Netherlands from the Dutch, Gerret Cornellissen Van Duyn emigrated with his older sister from Brabant (district south of Eindhoven in southern Netherlands) to New Amsterdam.
INTRODUCTION
This date is according to Claypool, Edward A. Descendants of Dennis Van Duyn and Alice Tunison Chicago. In contrast to this The National Cyclopaedia states that he came over in 1640 which is a mistake because that was his date of birth. For some reason, Gerret Cornelius Van Duyn returned to Holland to Zwolle on the east side of the Zuider Zee. Gerrit C. Van Duyn was a coarse, non-spiritual, ignorant man who did carpentry work.
His lack of interest in Christianity seems to have carried down through quite a number of generations. After coming to the New World again, he moved away from New Amsterdam fairly quickly to New Utrecht. (Now I believe that is where Greenwich Village is.) In the long run his descendants (some related to the Costello family) moved to Michigan, Illinois, Kansas and elsewhere.
In the next century however, his descendants moved and created 5 branches- one in Queens Co., NY; one in Kings Co., NY; one in Dutchess Co., NY; a fourth in Somerset Co., NJ; and a fifth in Morris Co., NJ. It is possible a few other Van Duyns also immigrated from the Netherlands to America; information on the family is scarce. In Germany the privilege to use the title 'von' was a special noble privilege.
I believe the same applied in the Netherlands, which would mean that the Van Duyns were a prominent family when they came over. The extremely low profile of the Van Duyns makes one wonder if they could really be one of the top 13 families.
MONA VAN DUYN
Still Mona Van Duyn was the first woman poet laureate, a Pulitzer winner (1991) and got a good review of her book in 1990, but I have found that such awards take a combination of both talent and connections, especially in a field as subjective as poetry.
Where did Mona Van Duyn get the political connections to get so many awards and so many well promoted poetry books?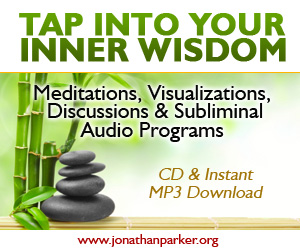 CLICK ON ABOVE GRAPHIC FOR MORE INFORMATION
PIRATES OF THE CARIBBEAN
Even before the British had consolidated their hold on New Netherlands the area was giving a foreshadowing of what it would become. Pirates which raided the East Indies and the Red Sea were outfitted in what is today New York and Rhode Island.
William Patterson (born c. 1655 in Scotland) was the evil genius behind the establishment of the Bank of England. It is strongly believed that he was a trader in New York in 1668-69 and that prior to this he had worked with the pirate Morgan, who operated in the New Netherlands area.
WITCHCRAFT
Witchcraft was part of some people's lives in New Netherlands, but the colony was far more lenient toward them than in the Puritan colony in Massachusetts. The last Dutch governor of New Netherlands, Gov. Peter Stuyvesant's sister-in-law was suspected of witchcraft, but acquitted.
Ralph Hall of Seatalcott, Long Island and his wife were the only ones seriously tried of witchcraft in New Amsterdam and they were acquitted.
NEW YORK, NEW YORK, NEW YORK
In 1687, the British had taken the New Netherlands from the Dutch for the second and final time, and they made the Dutch take an oath of allegiance to the British Crown. Three Van Duyns of New Amsterdam are recorded having taken that oath. They were Gerrit Cornelis Van Duyn, Cornelis Gems Vanduyn, and Denijs Gerrise Vanduyn.
However, in the 1790 census taken in New York state, there are no Van Duyn families at all listed. One of the best books on the Van Duyn family is 'New Netherlands Families' by Wilson V. Ledley. I obtained a copy of the Van Duyn part, which was able to assist me in my genealogy work. I count 378 Van Duyn's in the fifth generation of Van Duyn's in this country.
Some of the families that the Van Duyn's have intermarried with are Ailing (Allen), Brendel, Bullinger, Graeber, Hayes, Kennedy, and Robertson. Some of the other families which are definitely Dutch, which the family married into, are the Van Burens, the Van Cleeves, and Van der Hoef.
WILLIAM OF ORANGE
It would be exceedingly interesting to find out if the Van Duyn's connect at all with the Dutch King William of Orange or some of William of Orange's supporters.
Many of today's elite trace back to William of Orange, or his prominent supporters. The Van Duyn last name has ended up with many spellings. For instance, in Bergen Co., NJ. the name is spelled Van Dyne, Van Duyn, VanDuyne, Van Dine, VanDine, & Van Dien. An informer states that Van Duyn is one of the top 13 Illuminati families. If that is so, then it certainly is the least known family of the thirteen.
This article will show clues and evidence that have kept me from rejecting the possibility that the family is indeed one of the top 13. On the other hand, there are also some very puzzling things about this family that almost disqualify it from being a top family. One puzzling thing is how rare this surname is. Considering that the name belonged to one of the earliest settlers in the New World, one would expect quite a clan to have developed.
But this is not so. Another puzzling thing, is that the conspiracy has a great deal of activity going on in Brussels, Belgium. Belgium is half Dutch, half French. Many of the people in Brussels have Dutch names, and it would be expected that if the Van Duyn family were a top family they would have someone in Brussels, but I wasn't able to locate any there.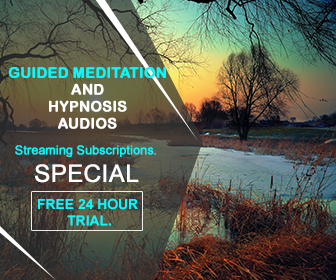 CLICK ON ABOVE GRAPHIC FOR MORE INFORMATION
VAN DUYN CANDIES
Van Duyn Candies has its kitchen and administration at Portland, OR. They operate 10 retail candy stores in Portland, one in Silverdale, WA (near remerton). The 63 year old company has 16 shopping mall leases, and wholesales candy to other candy distributors. It also operates a subsidiary Miss Saylor's Candies, Inc. of Long Beach, CA. Van Duyn has in turn been bought out by Van Rian Corp, .
In 1990, American Confectionery, Inc. of Chino, CA was listed as owner of Van Duyn Candies. (These statistics were the ones I was able to get, they may be outdated.) One informant felt that Van Duyn Candies might play a role in the distribution of poisoned candy to American school children, which was an Illuminati plan on the drawing boards years ago. I contacted a Van Duyn representative about any company plans to distribute candy to schools, but got no information.
The company has had its share of strange things happen. Richard McCall who was the president borrowed $391,000 of the company's funds for his personal use. This theft of company funds was forgiven when he gave up his position and his share of stock so that he no longer had control over a large block of stock. On April, 27, 1988 The Oregonian reported that the company had gone bankrupt, and had filed for bankruptcy in Mar. 1987.
However. company officials declared that the bankruptcy was merely a reorganization which involved the resolving of the equity split in financial control of the company. The Van Duyn Candies reported $10 million in sales in 1986. If they play any role in all of this or not I cannot say.
I certainly do not suggest that any of my readers boycott their candies. That would be rather rash and certainly is not what I want to see happen. Besides because they wholesale to others, I don't what other labels the candy gets sold under.
A STRING OF STRANGE COINCIDENCES
One of the men who owns two Van Duyn stores is an ex-Missionary to Taiwan and a minister. This ex-Missionary still is on best of terms (close friend) with the most powerful Free Chinese Army generals. He drives Cadillacs, and when he visits China is given the red carpet by his military general friend.
This ex-missionary/minister was a friend of mine, and in 1990, when he heard I had written a book, he was excited to buy my book because we were friends. When he found out the title was 'The Watchower & The Masons', he immediately lost interest in the book and never bought it. I asked him if he knew anything about the Freemasons and he said he knew absolutely nothing about them.
I thought that was a strange reply, because he was a leader of the Kiwannis in this area, and I have been to his Kiwannis breakfasts which were held in the basement of a Masonic Lodge here in Portland. How did this minister arrange for his Kiwannis club to meet in a Masonic Lodge, yet know nothing about the Masons? Further, there are many Masons with his surname, so that at least within his extended family I would expect some of them are Masons.
Later, this man's son-in-law (also a minister) called me to his office in a particular church and told me I should be excommunicated by Christians for trying to expose Billy Graham, even though this ministers church doesn't excommunicate. He gave me mean looks and further told me, "You will die for your sins". I dont know if this owner of Van Duyn stores has any relationship to the larger picture. I don't even know for sure if the Van Duyn candy company is related in anyway to the Van Duyn family.
THE DUTCH CONNECTION TODAY
If the Van Duyn family were indeed one of the top 13 families it might break open some big clues to understanding the Belgian connections and elements within the Illuminati. I had expected to find the town of Duyn from which the Van Duyn would have taken their name, but none of the maps so far have shown it.
I had expected to find more important Van Duyns in the Netherlands and in the US. Instead, I only found a Hidde Hendrick Van Duym, who came over from the Netherlands and became a state educational official. Clearly, I have only broken the surface in trying to understand the Dutch connection in the Illuminati.
CONCLUSIONS & SUMMARY
It has been theorized by others, that at the top of the Illuminati, are unknown superiors, so this should not scare anyone that I don't have all the details, and that the family is unknown. On the other hand it is very hard to hide people who wield immense power. So far, I have dealt with families that were definitely within the top 13 Illuminati families.
If the Van Duyn family is part of the top 13, it may represent the 'Dutch-Flemish-Belgium segment of the Illuminati, just as the Astors & Rothschilds came from Germany, the DuPonts from France, the Li's from China, and the Kennedy's from Ireland.
Actually, the entire 13 top families are related in various ways and their heritages go back to the ancient nobility of Europe, to the tribe of Dan, and to the Khazars. Many of these top families feel they are descendents of the House of David. One researcher has even told me that the royal house of Japan is blood relation 13th top Illuminati family.
That would be interesting if the genealogy (which he claims does exist) does actually show that. It would help explain why Japan is being brought into the picture. I was able only to identify that the Van Duyn family was a very early colonial American family of status, and that the few modern members of this family which I could identify are suspiciously tied to the establishment and fit the type of persons we would expect from a top 13 family.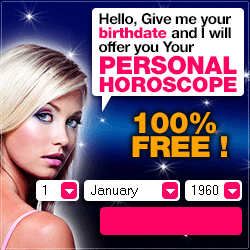 CLICK ON ABOVE GRAPHIC FOR MORE INFORMATION
DUTCH-BELGIUM CONNECTION
The Dutch-Belgium connection is one link that is very powerful in the Illuminati, but an area of which my knowledge is very scattered. I am trying to rectify that ignorance.
I was given the tip that the Illuminati members of this family were located in someplace like Michigan, and I did indeed find that the Grand Rapids area has a large number of Van Duyns.
There are also a small smattering of Van Duyns (there are a few variant spellings such as Van Duine) at Lansing, MI; North Oakland, MI; Minneapolis, MINN; and St. Paul. I was also able to identify one more Van Duyn who has been part of the power structure, and might possibly then be part of the actual secret generational Satanic cult activity.
This man was an official for UNESCO. I have had ex-Witchcraft sources tell me that UNESCO was passing NWO instructions on to them. UNESCO is one of the more directly controlled and more dangerous UN organizations.
ONGOING MYSTERY
One of the best places to see representatives of the different 13 families together are when they gather for the Feast of the Beast. The back stage story is far from being told. The Van Duyn family is a fitting way to end this book, because the mystery that surrounds them highlights the work that still remains to tell the complete story.
The Van Duyn articles do not mention Roel Van Duyn of Amsterdam, Netherlands who founded/headed in modern times the socialist/communist movement in the Netherlands. He was a powerful man. The movement was lead by Provos (provocateurs) whose demonstrations at times got violent. What is the nature of the relationship between the Van Duyn family and the Van Cleve family?
I know there was some intermarriage, but due to time restraints I never completed my investigation down this avenue. While Roel Van Duyn was leading his radical movement, Miss Davies father was livIng at Heart's Riverside Dr. No. 336, and her brother-in-law George Van Cleve was an executive in Hearst's film corporation. The mystery of the Van Duyn family is also reflected in the mystery surrounding the Romanov family.
FINALLY – COSTELLOS – VAN CLEVES – THE MAFIA
If the Van Duyns family power is via the Costellos and Van Cleves and other unmentioned offshoots of the family, then finally the secrecy protecting the powerful Van Duyn Satanic bloodline may be cracking for the first time.
Much more will be found in a new article about the Costellos, Van Cleves, the Mafia and Entertainment agents (but not yet compiled and available yet).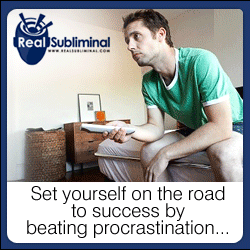 CLICK ON ABOVE GRAPHIC FOR MORE INFORMATION
Main Reference :- https://www.cia.gov/library/abbottabad-compound/FC/
FC2F5371043C48FDD95AEDE7B8A49624_Springmeier.-.Bloodlines.of.the.Illuminati.R.pdf
Check out more about Fritz Springmeier – Bloodlines of Illuminati (this link will open a new tab) :-
EXCLUSIVE PRODUCTS
Well-Being & CBD Oil – Curated Presentation
Shopping & Clothing – Curated Presentation
Accessories – Curated Presentation
Art & Photography – Curated Presentation
Games & Toys – Curated Presentation
Travel – Curated Presentation
Music – Curated Presentation
Family – Curated Presentation
Health – Curated Presentation
STEM Related – Curated Presentation
Automotive & Military – Curated Presentation
Sports & Fitness – Curated Presentation
Books, Media & Jobs – Curated Presentation
Gourmet, Food & Drink – Curated Presentation
Home, Garden & Real Estate – Curated Presentation

CLICK ON ABOVE GRAPHIC FOR MORE INFORMATION

CLICK ON ABOVE GRAPHIC FOR MORE INFORMATION
SOME OF THIS STUFF IS AFFILIATE RELATED, AND IF YOU BUY SOMETHING FROM THESE LINKS, I MAY EARN MONEY