Continued from the Later Disney article.
They are not subject to the same sort of regulatory controls. It's almost superfluous to tell readers that Disney's amusement park with it's theme areas such as Fantasyland, Tomorrowland and Adventureland were a great success. Everyone worldwide was curious to visit this entertainment mecca to participate in something that had a clean, wholesome image to it.
The entire world system pulled together to ensure that Disneyland got the image and publicity that the top 13 Illuminati families and the various syndicates wanted it to have. For 40 years they've done this. When something that everyone thinks is clean and wholesome is not attacked by the world system, that should raise eyebrows among thinking people. Home schooling, learning to read phonetically and other wholesome activities for children have been viciously attacked and ridiculed by the established media.
Why has Disney gone untouched? Disney Studios for years strove to have a very clean image. Workers had dress codes, and any activity on the part of employees that wasn't morally conservative was grounds for instant dismissal. Of course, the exceptions were well covered up, such as an employee who used hypnosis to get quite a few of the females employees to undress until nude.
As communication researchers have emphasized, the greatest impact the media have on the formation or change of public opinion is in terms of impressions built up over a long period. The wholesomeness of Disney is an image that has been built over a long period of time. Disney's occult themes of world citizenship, witchcraft, humanism and idolatry have also been long running impressions that have been craftily perpetrated upon this nation, so long that they began prior to this author's & probably the reader's birth.
ADULT MOVIES
People don't associate movie's like 'Consenting Adults' or 'The Corpse Had a Familiar Face' with Disney. In fact as previously mentioned, when Disney wanted to put out more 'adult' films, they did a slieght of hand and created the label Touchstone films, so that people wouldn't associate movies like Splash (which showed what looked like bared breasts) with Disney Productions.
Another label, Hollywood Pictures, was created by Disney to help distribute Touchstone films. At first the personnel of these companies was simply Disney's staff, but as time went on, they got their own production personnel. On Oct-27-1954, Walt Disney's Wonderful World of Color debuted on television.
According to an Illuminati mind-control programmer, when Disney worked on his cartoons, and amusement parks, colors –special colors and color combinations–were specifically chosen for mind-control programming purposes. Wonderful World of Color under various names such as Disneyland aired for 22 years over the television networks. In 1955, Walt Disney made his cartoon character Mickey Mouse real by creating a fan club–the Mickey Mouse Club, which aired five days a week usually just as children came home from school.
Twenty-four children called mouseketeers would help Mickey, and they would dance and sing and do skits. The Mickey Mouse Club adored the unique, cute little beanie Mickey Mouse caps with their big ears mounted to each side of the beanie. In the 1950's, most kid viewers of the show wanted their own 'Mouse Ears' and to become a Mouseketeer, especially children who were receiving Mickey Mouse scripts in their total mind-control programming.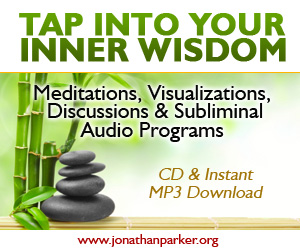 CLICK ON ABOVE GRAPHIC FOR MORE INFORMATION
DISNEY MOUSEKETEERS
Disney used his Mouseketeers to play all the roles in an Oz movie Rainbow Road to Oz, which was never shown to the public. Adults (both men & women) who received Mickey Mouse programming during the 50's through 70's can still be seen with Mickey Mouse clocks, watches, lampshades, knick-knacks, tee shirts, etc. Years later the kids who watched can still remember 'Spin and Marty' and the Mickey Mouse theme song.
The image that everything was perfect including Mickey was portrayed by the Club's T.V. program. Still somehow people began to use the word 'Mickey Mouse' as a synonym for a silly, pretend way of doing things. It became common for people to say, On Jan. 30, 1957, Walt Disney had a television show aired entitled "All About Magic" where a Magic Mirror explains about magic.
The Magic Mirror also contains a 'Bibbidibibbidi-Boo' sequence. In 1959, Disney bought 8 small submarines from Todd Shipyards for $2,150.000. When ABC wouldn't let Walt make a TV series out of a storyline where a magic ring changes a boy into a dog (a mind-control programming theme) because ABC didn't think the public could swallow the story line, Walt quit ABC for NBC. Walt then made a scaled down version of this occult storyline entitled 'The Shaggy Dog'.
Early in the 1960's, Walt and his brother Roy went secretly looking for an area on the east coast to build another Disney Park. Walt the younger of the two, died in 1966, and Roy finished the project. Beginning in 1964, 30,000 acres were secretly purchased at $200 an acre in the Orlando, FL area just west of NASA's Cape Kennedy. Using phoney names and paying cash, Disney buyers bought the land and swore the sellers to secrecy.
THE MAGIC KINGDOM HAS BEEN MULTIPLYING
The Magic Kingdom has been multiplying. In 1971, Walt Disney World was opened to the public. Bob Hope and others participated in a Disney special on Oct. 29, 1971 'Grand opening of Walt Disney World'. From the time of its opening until Oct. 12, 1995, Disney World calculated 1/2 billion people visited DisneyWorld. This amusement park is in Orlando, FL on over 27,400 acres and includes the EPCOT Center (now also called simply Epcot).
The EPCOT center was another dream of Walt Disney's (albeit more than slightly modified from Walt's original EPCOT ideas.) EPCOT originally stood for Experimental Prototype Community of Tomorrow. It was to be an extension of the massive mind-control being carried out at Disney World. The original EPCOT city designed by Walt was to carry on its commerce (traffic) via underground roads and tunnels like the Disney Theme parks.
After Walt Disney died, his successors changed the proposed experimental city into another theme park simply called Epcot. It is not unusual to see crowds of over 48,000 people descend on Walt Disney World and the EPCOT center in a single day. Some visitors arrive via a monorail. Visitors can buy 5-Day World Hopper passes which allow them to bounce around with admission to all the sites for a seven day period.
In other words, some families stay for a week at Disneyworld. Hardcore visitors can get Annual Passports which provide unlimited use of Walt Disneyworld for an entire year. In reality, many visitors to Disneyworld begin the day enthusiastic and after a day of hot sun and waiting in long lines with large crowds for imitations of reality, the tourists are zombie-like and looking forward to getting back to their hotels.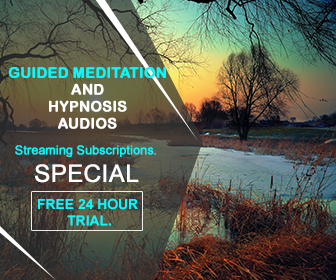 CLICK ON ABOVE GRAPHIC FOR MORE INFORMATION
RIDES NOT WHAT WERE EXPECTED
Many people have felt the rides were not nearly what they expected. Some of the rides are better than others, and some typically get comments like, "It was stupid". Some of the spooky events like Snow White's Adventures, or the oversized heads of the Disney characters walking around can leave the little preschool children terrified and dazed for the rest of the day.
In contrast, older children, who normally rarely show patience at home may show how much they want to go on a particular Disney ride, by waiting an hour and a half in the hot sun for a ride. Alien Encounter is a Walt Disneyland feature that invites tourists in for a "demonstration of interplanetary teleportation". When the 'demonstration' as planned "breaks down", an 'alien' with asocial traits appears among the audience and terrorizes the audience.
A cute creature is hideously fried, deformed, and then vomited into space screaming. Here are some comments from visitors to this Walt Disneyland attraction: · "Alien Encounter …is one of those rides I can say I've seen and that I have no intention of ever doing again. In fact, parents who take children under the age of six should be brought up on child abuse." Woman, from MI · "Alien Encounter was the WORST experience for my 10-year-old (and almost every child in there).
It starts out cute enough during the preshow, but the actual show is a disaster for children. My daughter screamed and cried in terror throughout it. I thought the Disney warnings were vague and inaccurate. When we left, there wasn't one child with dry eyes (even sturdy looking 12-year-old boys were crying.). I think an age requirement of 13 or 14 is more appropriate. I talked to a few adults and we even agreed that the special effects were extremely unpleasant even for us.
NOT A DISNEY FAMILY EXPERIENCE
This show is not a Disney family experience–its ATROCIOUS!!" A mother from Phillipsburg, NJ. · "We did go to Alien Encounter…The preshow is deceiving. It kind of lulls you into thinking "this isn't so bad." When the main part came up, I admit the experience gave me the absolute heebie-jeebies. I am never doing that presentation again–it was way too intense for me, and I'm now 27 years of age!–from a family in Laurel, MD Michael Eisner, the President of Walt Disney Co., initially rejected Alien Encounter for not being scary enough when it was being considered as an addition to Disneyworld.
One wonders what he would have liked! Snow White's Adventures, which was an attraction at Disneyland, was one of what the Disney people called 'dark rides'. After a while a sign appeared with a witch warning people that the attraction was scary. Later in 1983, they renamed it Snow White's Scary Adventures. It might be interesting to point out that when the original Snow White and Seven Dwaffs film came out, that England forbid the film to be seen by any child under 16 unless accompanied by an adult because of the scary content of the movie.
How far we have come since then. Schools in the Florida and California areas also make field trips to the Magic Kingdom that are arranged with Disney. EPCOT receives tens of thousands of children this way during March, September and October. High schools use the Magic Kingdom for proms or senior nights, and some couples use the facilities of the Magic Kingdom for weddings. Modem Bride ranked Orlando as the number-one honeymoon destination in the world.
Group discussions of people who took honeymoons to DisneyWorld have had a consensus that the hype is not as great as the reality. Some weddings are done with cartoon characters. Disney offers 'fairy-tale' wedding packages. A great deal for two mind-controlled slaves. They can reinforce their programming while getting married. The Disney fairy-tale wedding typically has its ceremony on a pavilion on an island in the Seven Seas Lagoon with the Cinderella Castle as a backdrop.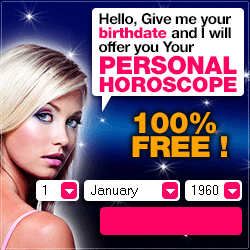 CLICK ON ABOVE GRAPHIC FOR MORE INFORMATION
FAIRY-TALE WEDDING & FANTASY RECEPTION!
The fairy-tale wedding can then be followed with a Fantasy reception with a choice of themes such as Beauty & the Beast or Aladdin. The fantasy programming can continue as the bride is delivered to a 'Cinderella's Ball' by an actual glass carriage drawn by six white Disney ponies. A costumed fairy-godmother & stepsisters are also at the ball. Dessert is served in a white chocolate slipper. One of the after-dark shows is IllumiNations which consists of music, fireworks, erupting fountains, special lighting, and laser technology done at the World Showcase Lagoon.
EPCOT has a show Cranium Command at the Wonders of Life in the Future World section where guests sit in a theater that functions as a command control room for a boy's brain. In 1980, Disney came out with the box office flop 'The Devil & Max Devlin'. In 1984, Roy E Disney brought in Michael Milken, of junk bond fame to help Disney out financially. In 1985, Disney bought MGM's rights to 'Leo the Lion' logo and began using the MGM Wizard of Oz material.
Later a remake of Alice In Wonderland came out in the modern motif of 'Honey I Shrank the Kids'. In the 1990's, Illuminati controlled companies continued their promotion of Disney. For instance, the Nestle company promotes Disney movies on their chocolate bars. The Nestle family is exposed in this author's booklet 'Illuminati Control Over Foods and Grains', as one of the elite Black Nobility families. In 1996, Walt Disney World created an actual residential town named Celebration on its property.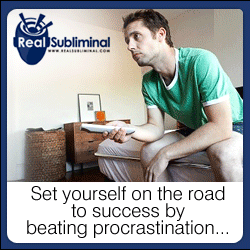 CLICK ON ABOVE GRAPHIC FOR MORE INFORMATION
Main Reference :- https://www.cia.gov/library/abbottabad-compound/
FC/FC2F5371043C48FDD95AEDE7B8A49624_Springmeier.-.Bloodlines.of.the.Illuminati.R.pdf
Check out more about The Disney Story (this link will open a new tab) :-
EXCLUSIVE PRODUCTS
Well-Being & CBD Oil – Curated Presentation
Shopping & Clothing – Curated Presentation
Accessories – Curated Presentation
Art & Photography – Curated Presentation
Games & Toys – Curated Presentation
Travel – Curated Presentation
Music – Curated Presentation
Family – Curated Presentation
Health – Curated Presentation
STEM Related – Curated Presentation
Automotive & Military – Curated Presentation
Sports & Fitness – Curated Presentation
Books, Media & Jobs – Curated Presentation
Gourmet, Food & Drink – Curated Presentation
Home, Garden & Real Estate – Curated Presentation

CLICK ON ABOVE GRAPHIC FOR MORE INFORMATION

CLICK ON ABOVE GRAPHIC FOR MORE INFORMATION
SOME OF THIS STUFF IS AFFILIATE RELATED, AND IF YOU BUY SOMETHING FROM THESE LINKS, I MAY EARN MONEY